House Of Lies: The Duggars Built Their Home To Block Josh From The Girls' Bedroom -- Plus, Other Bombshell Rules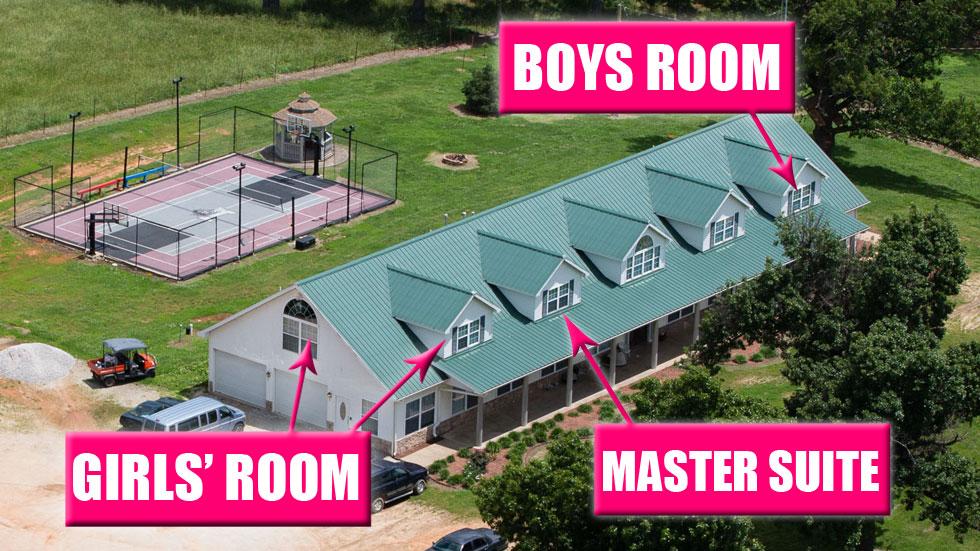 19 Kids And Counting fans know Jim Bob and Michelle Duggar had strict rules in their house, like no touching before marriage, but recent reports reveal they took severe measures – in real estate – after Josh molested four of his sisters and another young girl.
In 2006, shortly after the incidents came to light, the couple moved the family into the sprawling 7,000-square-foot house they designed and helped construct.
Article continues below advertisement
According to reports, the strict parents made sure to keep the girls' bedrooms separate from the boys – on the opposite end of the house!
To further ensure there wouldn't be any foul play, Jim Bob and Michelle also placed their master suite in front of the girls' room, as a "barricade" of sorts.
Jim Bob said he and Michelle issued "boundaries and safeguards" after Josh admitted to touching his sisters more than once in 2002 and 2003. "We put all kind of punishments. We watched him all the time. I took him to work with me," Jim Bob said.
"There's things we've learned since then," Michelle added, revealing they "don't let boys babysit." That explains why Jana Duggar is so busy being caretaker!
Unfortunately, their efforts to prevent Josh's behavior didn't stop the family from facing a major scandal in its wake.