Twisting The Truth! Jessa Duggar's Big Lie About Josh's Molestation Exposed — Why She Fibbed On TV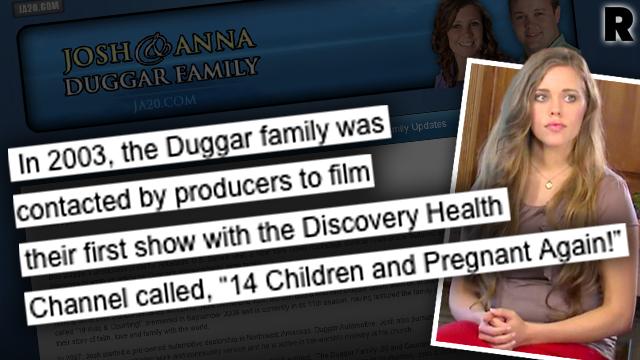 The Duggar family kept Josh's dark secret for years, but now that he's confessed to molesting two of his sisters and three other young women, they're still twisting the truth! RadarOnline.com has learned that although Jessa recently claimed that the family dealt with the incidents long before TV stardom, their own timeline shows that is not the case.
When Jessa and Jill Duggar sat down with Megyn Kelly to tell their side of the story as victims, the FOX News host asked if the family was concerned about shooting a reality show about their devout Christian lives even though their brother was molesting his siblings.
Article continues below advertisement
"Whenever we started the TV show, the reality show it was five years after all of this," Jess told The Kelly File host. "We had dealt with it as a family. We had moved on."
However, the police report revealed that Jim Bob and Michelle said that in 2002 and 2003, when he was 14 and 15, Josh had groped the girls while they slept, and that he did this more than once — even after his first confession to his parents.
Five years later would have been 2007 or 2008, but the Duggars actually began filming their reality show in 2003, as Josh and Anna Duggar's official website states.
"In 2003, the Duggar family was contacted by producers to film their first show with the Discovery Health Channel called, 14 Children and Pregnant Again! After its premiere, the show went on to become the top rated show for the network," the website reads under the section "Josh & Anna Duggar Family."
Article continues below advertisement
Jessa told Kelly that the molestation was not a secret. "All the people in our lives, the close friends, the officials that helped us, they knew about this," she explained.
However, Josh was attending the religious "rehab" at the Institute in Basic Life Principles Training Center in Little Rock, founded by Bill Gothard from March 17, 2003 to July 17, 2003, according to the police report. This is exactly the same year that Josh and Anna's website claims that the family started filming their reality show, which eventually became 19 Kids and Counting on TLC.
The network has not announced if they will resume filming the troubled family, but reports have claimed that Jill and Jessa may get their own spinoff. However, a source close to the situation told RadarOnline.com that there were "no plans" for the two married women to have their own show.
What do you think about the Duggar's deception? Sound off in comments below.