Healing The Sick? Josh Duggar's Controversial Faith-Based Sex Abuse Treatment Center REVEALED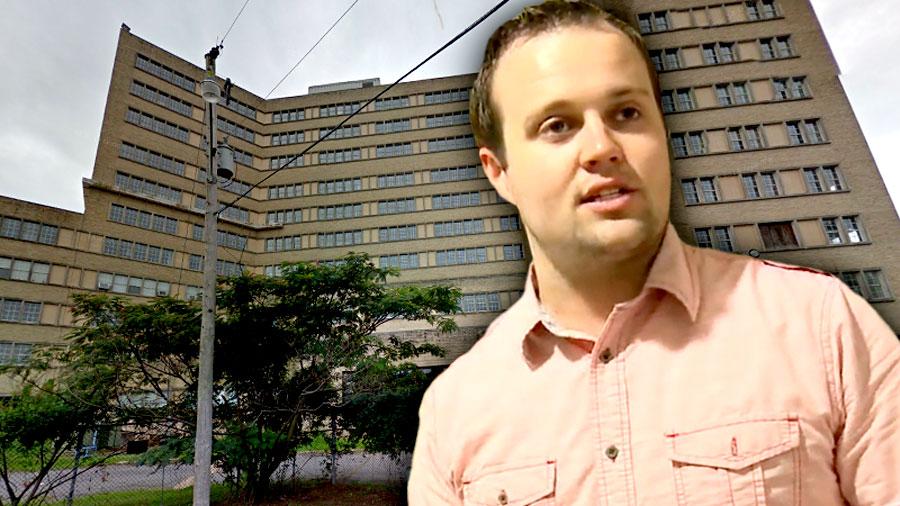 After Josh Duggar admitted to his parents Jim Bob and Michelle that he had fondled multiple minor females in his home, his parents say they were swift to move into action, and get him treatment. Only RadarOnline.com can reveal the faith-based center, founded by a controversial figure.
RadarOnline.com has identified the facility as the Insitute in Basic Life Principles Training Center in Little Rock, founded by Bill Gothard. Gothard was previously accused of sexually grooming and inappropriately touching young women in his ministry, and while he was later cleared of any wrongdoing, he resigned amid the scandal.
Article continues below advertisement
Today, the centers claim to "strengthen individuals and families through sound Biblical teaching and character development opportunities and to demonstrate Christ's love through serving," according to a church website.
The programs have come under fire in the past, with several alumni questioning their methods on online forums. John Krull, Executive Director of the Indiana Civil Liberties Union called the Indianapolis center an "apalling" "shadow world, where these kids almost disappear" after local Child Protective Services began investigating complaints about the facility. The facility's Principal, Rodger Gergeni, denied allegations of abuse.
The Little Rock facility is located in an imposing former VA hospital that also houses a local substation of the Little Rock Police Department. A former leader at the center, Harold Walker, confirmed Josh's attendance to RadarOnline.com.
"I really don't remember the circumstances on why Josh came to our center," Walker said, "He came down … they used to work at the center, the entire family did."
When questioned specifically about the sex crimes claims, he said, "I have to talk to them the Duggars about it."
Article continues below advertisement
He declined to comment further.
A police report released yesterday claimed that Jim Bob said church elders had agreed that Josh "needed to be put into a treatment program."
Jim Bob told cops that Josh was in the program in Little Rock from March 17, 2003, until July 17, 2003.
Jim Bob and Michelle "said that they were both comfortable that nothing had occurred since redacted went through the program in Little Rock. They both felt that redacted no longer had any problem and that all of this had been resolved."