Exclusive
Like Father, Like Son? Man Who Claims He's Jay Z's Love Child Reveals Their Shared Talent For Rap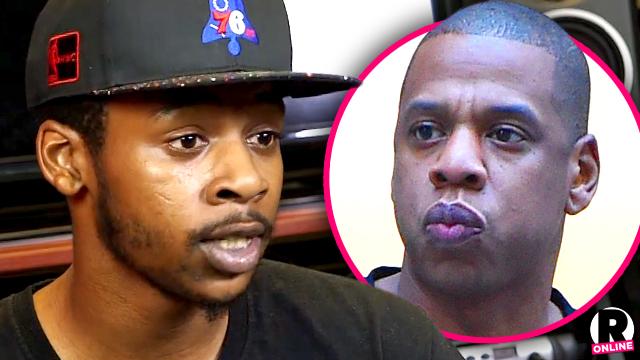 The man who claims he's Jay Z's love child reveals to RadarOnline.com that he and the rapper share more than just their looks.
"Rapping and singing, that was just the main thing that I was into, it just came naturally, you know, I started at a young age," Rymir Satterthwaite told RadarOnline.com in an exclusive interview.
Satterthwaite, the 21-year-old who recently filed a civil lawsuit to force Jay Z to take a paternity test to prove whether or not he's his father, also revealed he shares the rapper's penchant for showmanship and putting together lyrics.
Article continues below advertisement
"This is something I love to do," he said of the talent that "just came naturally" to him. "I would say music would be my number one thing that I would chase."
As RadarOnline.com reported, Satterthwaite's mother Wanda claimed she was involved with Jay Z, then known as Shawn Corey Carter, in the early '90s, long before he married Beyonce and fathered their 3-year-old daughter, Blue Ivy.
"I want people to know that I am my own person. I don't look to get rich off of nobody's name," insisted Satterthwaite.
"I want people to…know me for me."
WATCH RadarOnline.com'S VIDEO FOR MORE SHOCKING REVELATIONS