Exclusive
Ireland In Trouble? Malibu Police Confirm Welfare Check On Baldwin After Battered & Bruised Outing -- But There's No Record Of An Attack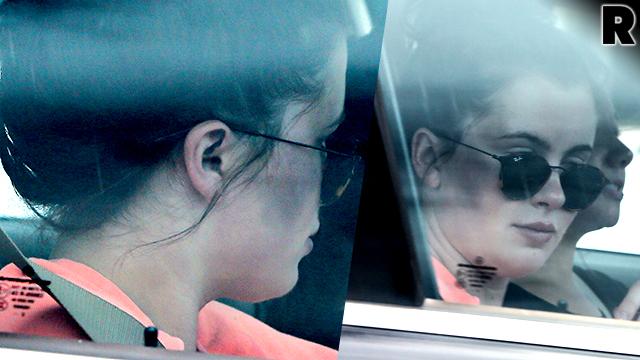 Ireland Baldwin shocked her friends and fans when the 19-year-old stepped out in Malibu on Wednesday with what looked like bruises covering her entire face. Initial eports claimed that the daughter of mega movie stars Alec Baldwin and Kim Basinger was brutally attacked by several men on Monday night near her home in Malibu, Calif., but RadarOnline.com has exclusively learned from the Malibu Sheriff's Department that there is no record of any attack, and that the authorities do not believe such a crime has been committed.
Article continues below advertisement
RadarOnline.com spoke to several Malibu/Lost Hills Sheriff's Station police officers, including two watch commanders, who revealed that police went to do a welfare check on Baldwin after receiving many calls about this reported attack.
According to the authorities, after speaking with her, they do not believe that any crime has been committed and, if there was an attack on her, it did not happen within their jurisdiction.
In fact, they tell RadarOnline.com that there are no recent police reports at all involving Baldwin. The watch commander also revealed to RadarOnline.com that there has not been any attack on any woman by three men in Malibu in recent weeks.
According to sources, Baldwin, who checked into treatment to overcome emotional trauma in mid-April, has been clean and sober for more than two months and is still attending her outpatient therapy sessions regularly.
Article continues below advertisement
As RadarOnline.com first reported, she has been dating Jon Kasik, who she met while in treatment and the two have been seen out in public together on several occasions in recent weeks, including on Wednesday when Baldwin was photographed with the injuries.
However, neither Baldwin or anyone close to her have spoken about where the bruises came from, or the recent reports that she was involved in a violent altercation.
Do you think that Ireland Baldwin was attacked by three men earlier this week, which resulted in her injuries? Tell us your thoughts in the comments below.