Exclusive
RAT! NY Prison Escapee David Sweat Will Testify Against Prison Guard Accomplices In Exchange For Cushy Prison Digs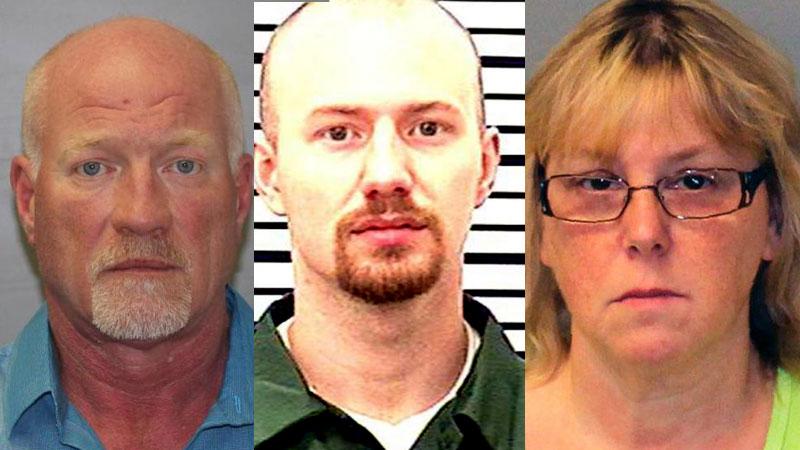 New York prison escapee, David Sweat was finally brought back into custody Sunday after evading the cops for more than three weeks. But in the twenty-four hours since his apprehension, RadarOnline.com has learned, he's already made a secret deal to betray his former accomplice, prison worker Joyce Mitchell, and testify against her in exchange for cushy prison digs.
Clinton Correctional Facility employees Gene Palmer and Joyce Mitchell, are facing criminal charges for aiding in the escape of convicted murderers Sweat and Richard Matt.
Article continues below advertisement
Now, a source close to the case told Radar, "David Sweat will likely be a key prosecution witness against Gene Palmer and Joyce Mitchell. Even though Sweat is in the hospital recovering from being shot by law enforcement, he is singing like a canary. He has provided a great deal of information to investigators about his time on the loose, along with how he escaped from prison."
"Sweat was already facing a life sentence for killing a cop, and his biggest concern now, is what his life will be like once he returns to prison," the source said. "He doesn't want to be locked up in solitary confinement, and has already been told he will be going to a maximum security facility. Among David's requests for his prison cell are a television, and books. It's very doubtful he will get the television."
Sweat and Mitchell allegedly had an intimate relationship, reportedly having sex on numerous occasions at the prison.
Defense attorneys for the prison workers will "be expected to pick Sweat apart as being a sociopathic murdering liar," the source said. "But Sweat will be a very compelling witness, and will obviously very bad for Joyce's case. David has nothing to lose."
The three-week manhunt for Sweat concluded on Sunday, after a New York State Trooper spotted the convict jogging along a road. After the convict attempted to flee, the cop shot Sweat.
Article continues below advertisement
Ambulances rushed Sweat to safety after the murderer took two gunshots to the chest, marking the end of the exhausting search. Sweat was airlifted from Potsdam to Albany Medical Center Sunday night, authorities said.
His fellow escapee, Matt, was shot and killed on Friday, near State Route 30, north of Malone, New York.
Meanwhile, Palmer appeared in court on Monday, waiving his right to a preliminary hearing. The corrections officer has been charged with promoting dangerous prison contraband, destroying evidence, and official misconduct. He remains free on $50,000 bail, and has pleaded not guilty.
The case will now be handed over to the Clinton County Court, and a grand jury will be impaneled.
Prison seamstress Mitchell remains behind bars in Rensselaer County Jail on a $200,000 bond. She has been charged with promoting prison contraband, a felony, criminal facilitation, a misdemeanor, and has pleaded not guilty.
Watch: David Sweat is seen being transferred from a private jet to an ambulance