Exclusive
Secret Behind Charlie Sheen's EPIC Rant –– Foul-Mouthed Star On Bender 'Didn't Even Realize It Was Father's Day' Until Last Minute: Insider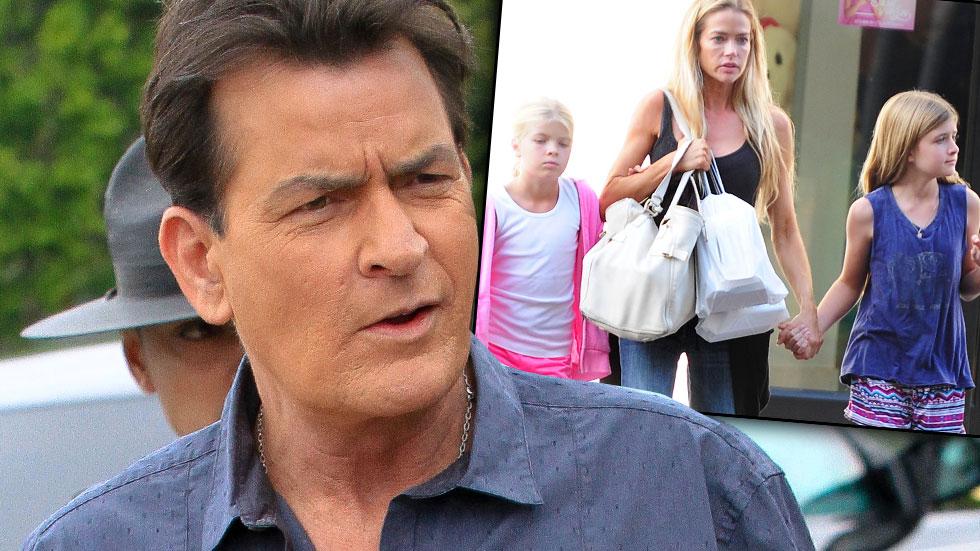 Charlie Sheen's vicious rant against ex Denise Richards occurred after she denied a last-minute request to take their two daughters to Mexico, insiders tell RadarOnline.com.
But the former Two and A Half Men star "didn't know it was Father's Day until Sunday, and decided he wanted to take Sam and Lola to Mexico," but was turned down by the Wild Things beauty, insiders said.
"He acted out after being denied the outlandish request," insiders said of Sheen, who later deleted the tweets.
Article continues below advertisement
His ex Brooke Mueller "is currently in Mexico, and Charlie most likely wanted to join her down there."
As RadarOnline.com previously reported, the mercurial actor called Richards a "washed up piglet" in a filthy "open letter to the media," adding that she's a "shake down piece of sh*t doosh phace" and the "worst mom alive."
Sheen also tweeted a message suggesting that Richards may have prevented his daughters from seeing him today.
"Cadre: on FD; Father's Rights! I INSIST we devour the mendacity of these "kidnapping" D Richards "types" & bring justice to "us"© #TtIrN," he wrote of Richards, who plans on moving out of Sheen's Beverly Hills neighborhood as their daughters will beginning new schools in the fall.
A real estate source previously told us, "Denise is now looking for a house in Pacific Palisades, Santa Monica, or Malibu because the girls will be going to a new school in that area."
The Major League star is also very unhappy about the move, and last weekend posted another rant against Richards.
It read, 'this rules, the name Denise Richards as an anagram or jumbled means; 'Charred Insides,' purr-fect," with a toilet emoji, which he also later deleted.