Showing Off The Getaway Car! Charleston Massacre Suspect Dylann Storm Roof Poses With Vehicle Used In Shooting: See The Creepy New Photos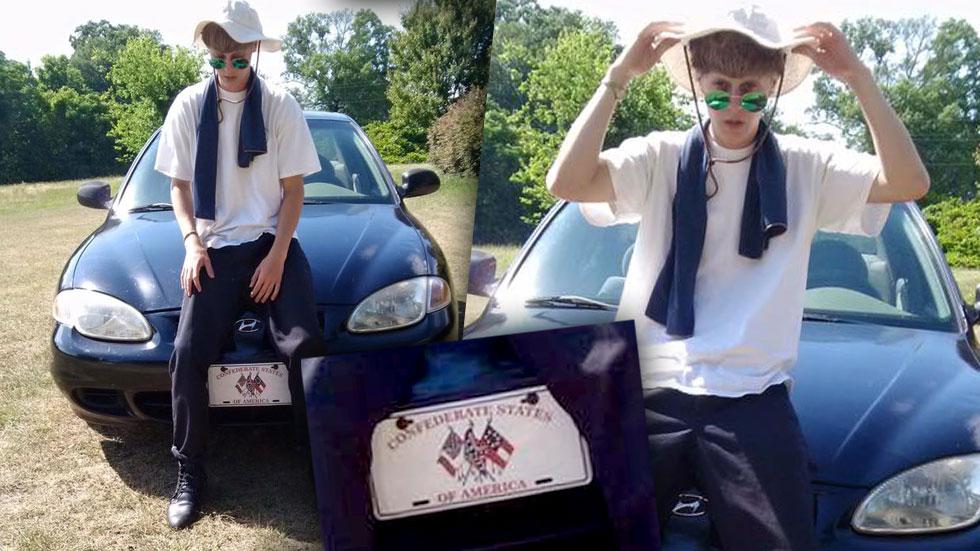 Just weeks before Dylann Storm Roof allegedly shot and killed nine worshipers at a historically black church in Charleston, South Carolina, the creepy suspect showed off the getaway car used in the shooting on social media.
In the photos, uploaded to the 21-year-old's Facebook page on May 25, the thin, pale Roof sits on the hood of his 2000 Hyundai Elantra GS.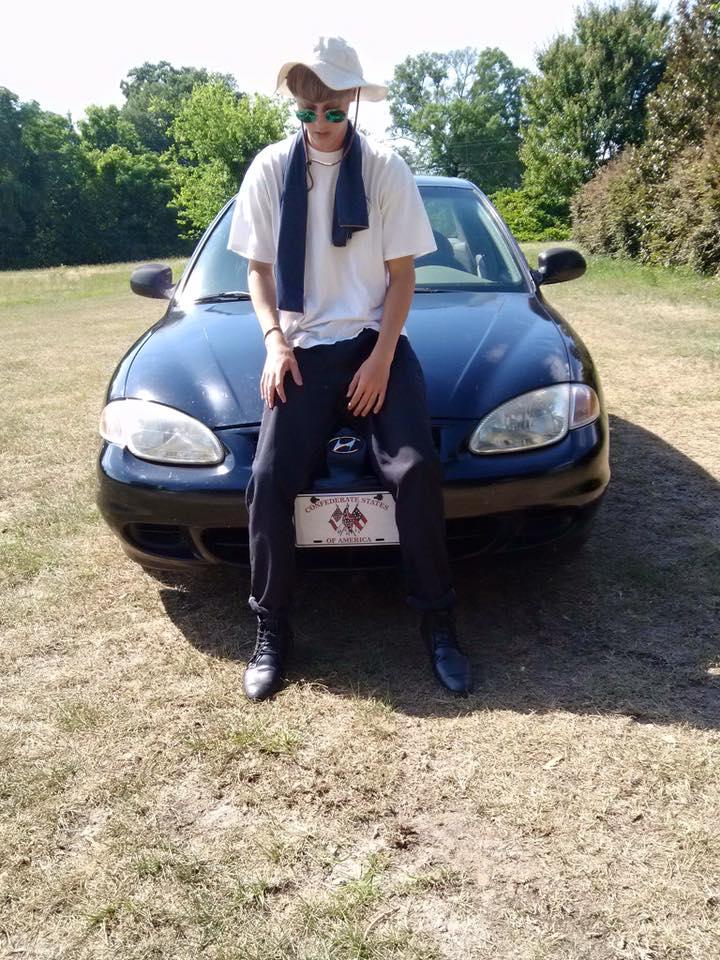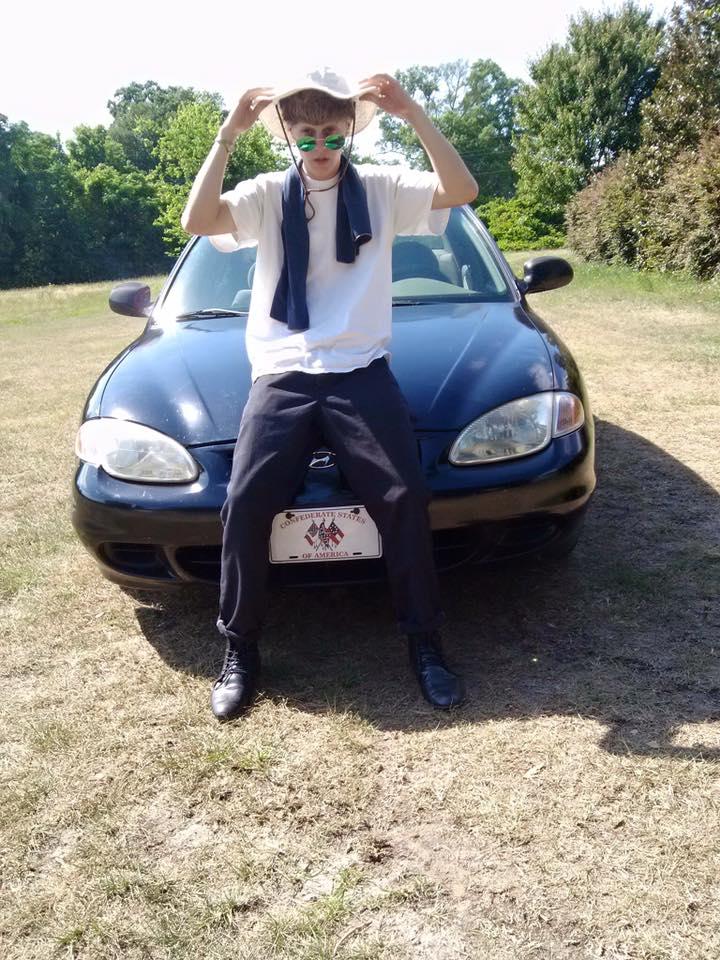 In one ominous picture, the alleged killer, donning a white tee-shirt and floppy hat, glares right at the camera above his sunglasses.
Article continues below advertisement
His front license plate reads Confederate States of America, referring to the unrecognized secession of states supporting slavery during the Civil War era.
As RadarOnline.com has reported, the Columbia native was captured in North Carolina on Thursday, the morning after he opened fire at the Emanuel AME Church.
"You rape our women and you're taking over our county, and you have to go," Roof told the innocent churchgoers, according to survivors.