Charleston Massacre Suspect Dylann Storm Roof Arrested On Felony Drug Charges In Months Before Shooting: Possession Of Cocaine & Meth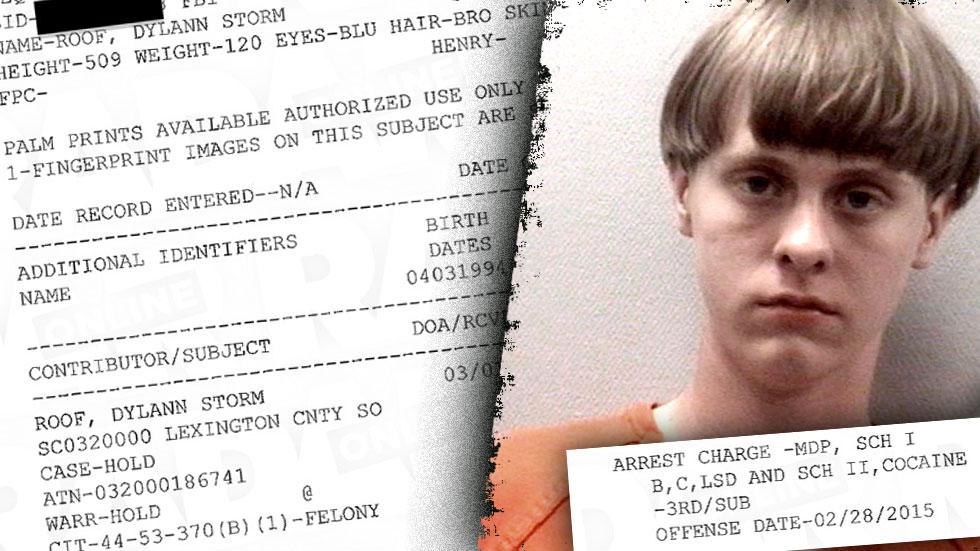 Charleston massacre suspect Dylann Storm Roof had a history of drug-related criminal activity before he allegedly shot and killed nine people in a historical black church last night, RadarOnline.com can reveal.
According to South Carolina court documents exclusively obtained by Radar, Roof, 21, was arrested in Lexington County on felony charges of possession of cocaine, methamphetamine and LSD on February 28, 2015.
Article continues below advertisement
The troubled Columbia native was arrested two months later for trespassing, a misdemeanor, on April 26.
READ THE SHOCKING COURT RECORDS
In the records, Roof is described as 5' 9" and just 120 pounds, with blue eyes and brown hair.
In breaking news, CNN reports that the suspect has been caught in North Carolina.