'Every Guy's Worst Fear!' Channing Tatum Describes SHOCKING Injury To His Private Parts –– 'Magic Mike XXL' Star Dishes To Howard Stern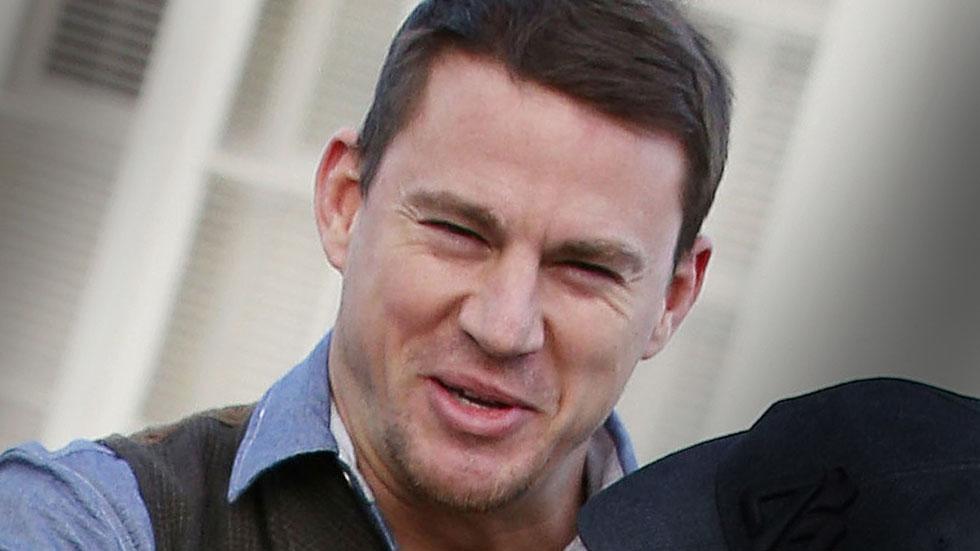 Channing Tatum described how he suffered scalding burns to his genitals in an interview with Howard Stern Tuesday.
The incident -- described by Stern as "every guy's worst fear" -- occurred when the 35-year-old hunk was filming 2011's The Eagle in the freezing Scottish Highlands, where an on-set assistant running up and down a hill would bring the actors warm water to pour down their pants.
But in this case, the assistant failed to communicate to the Alabama-born actor just how hot the water was -- "boiling," he said -- leading to a moment he'd never forget.
Article continues below advertisement
Hear the Audio on RadarOnline.com (WARNING: Audio Contains Explicit Content)
"I started hyperventilating and screaming," Tatum said, adding that he jumped into a nearby river. "It was the worst thing.
"You know when you burn your finger and it just keeps burning? It kept burning for the next like, 20 or 30 minutes, I was having a complete panic attack."
The actor said that one of the medics who tended to him tried to console him by telling him that the intense pain he was suffering was a "good thing," because it meant that he hadn't suffered any numbing nerve damage to the area.
Adding insult to injury, the model-turned-actor said the song blaring on the radio at the time as he was getting shuttled for help was "Your Sex is on Fire'' by the Kings Of Leon.
"That was the actual song ... the driver was like, 'Maybe we should change this!'"
On a more serious note, Tatum said he "didn't have skin on his penis" in the wake of the accident, adding that the assistant bought him a "super-nice bottle of whiskey" as a make-good.
The White House Down star said that he was healed in a week -- just in time for a visit from his wife Jenna Dewan-Tatum. He said the two were able to have sex with no residual effects from the injury.
"It was a little rough, but we got it done," he said.
Magic Mike XXL, also starring Matt Bomer, Amber Heard, Joe Manganiello and Jada Pinkett Smith, hits theaters July 1.