Lady Lockup! Caitlyn Jenner Could Serve Time In Women's Prison After Car Crash, Law Enforcement Source Claims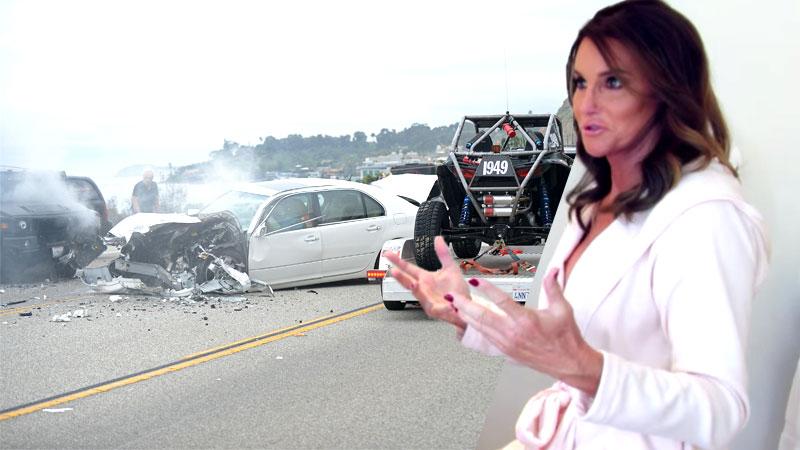 Now that Caitlyn Jenner has completed her sex change surgeries, her life isn't totally worry-free. The reality star still faces the legal fall-out of the fatal crash she was involved in earlier this year. And RadarOnline.com has learned that her recent gender changes could complicate the issue of where she'd serve jail time, if convicted of any eventual charges.
Jenner remains under investigation after rear-ending motorist Kimberly Howe, on Pacific Coast Highway in Malibu. Howe was killed, and her heirs have also sued Jenner over the incident.
Article continues below advertisement
Jenner has yet to be charged with anything, but if she were convicted and sentenced to jail time, "a complex question" would arise "because of Caitlyn's breast implants and sex change surgery," a law enforcement source told Radar.
According to the source, "Caitlyn would absolutely serve time at at the Century Regional Detention Facility for women in Lynwood." Celebrity inmates that have served time at the facility include Paris Hilton, Lindsay Lohan and Michelle Rodriguez.
Article continues below advertisement
The unit is so safe and desirable among inmates that a "classification officer" is used "to weed out impostors, through a series of controversial test questions about gay culture.
Deputy Sheriff Javier Machado, a classification officer, relies on a series of go-to questions, such as asking purportedly gay inmates to name a local gay bar they frequent. If an incoming inmate manages to correctly name a gay bar in L.A., Machado immediately asks tougher follow-up questions, such as, "What's the cover charge?" Los Angeles Weekly reported.
Since Caitlyn is a celebrity she would "most likely be housed in the keep away unit of either jail for her safety," the source said. "Celebrities just don't go into general population. Michelle Rodriguez went into general population at Lynwood because she didn't want any special treatment. The other inmates respected her for that."