Exclusive
Another Sad Goodbye! Britney Spears' Sons 'Heartbroken' Over Breakup With Charlie Ebersol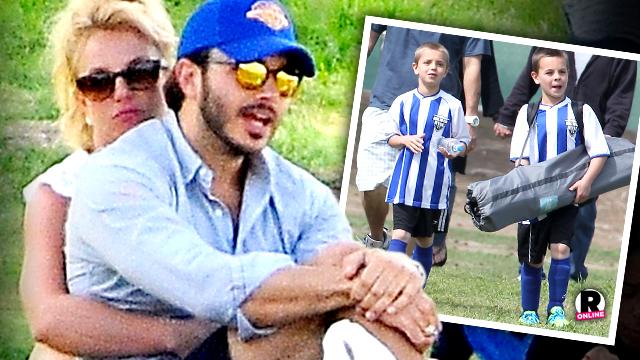 Britney Spears is telling friends and family that she is more than okay after her breakup with her boyfriend of 8 months, Charlie Ebersol. But a source close to the 33-year-old "Toxic" singer tells RadarOnline.com that her children are not taking it so easy.
"The boys are heartbroken right now, but they are more mad than anything else," the source says, referring to Sean Preston, 9, and Jayden, 8, who are Spears' two children with ex-husband, Kevin Federline.
Article continues below advertisement
As RadarOnline.com previously reported, Ebersol, 33, who is the son of NBC executive Dick Ebersol and actress Susan St. James, got really close with Spears' sons. In fact, according to the source, "Charlie told them that he would never leave her and that he was going to give them another little brother or sister one day."
"But when it got to the point where Britney said that she wanted to take things to the next level and began seriously discussing getting engaged and having kids together, he told her that he did not want that and that is when it ended."
"Britney trusted that Charlie was telling her the truth in the beginning and now she believes that he is no different than the other men who have used her throughout her life," the source tells RadarOnline.com.
"She feels like an idiot forever posting their love on her social media and allowing the world to see how close he had gotten to her boys."
Prior to dating Ebersol, Spears was in a very serious relationship with David Lucado, who was a father figure to Sean Preston and Jayden until he got caught cheating on her.
After the breakup with Lucado, Spears swore off men until getting quickly into another relationship with Ebersol.
Now, the source tells RadarOnline.com, "Britney just needs to be single for a while. Those boys get a lot of love from her father and from their own father. They do not need another fill-in dad."
Do you think that Britney Spears and Charlie Ebersol made a good couple? Tell us your thoughts in the comments below.