Brian Williams Says 'Ego' Behind String Of Lies & Suspension Was 'Torture' –– But Will Still Make HUGE Bucks Despite Much-Smaller MSNBC Audience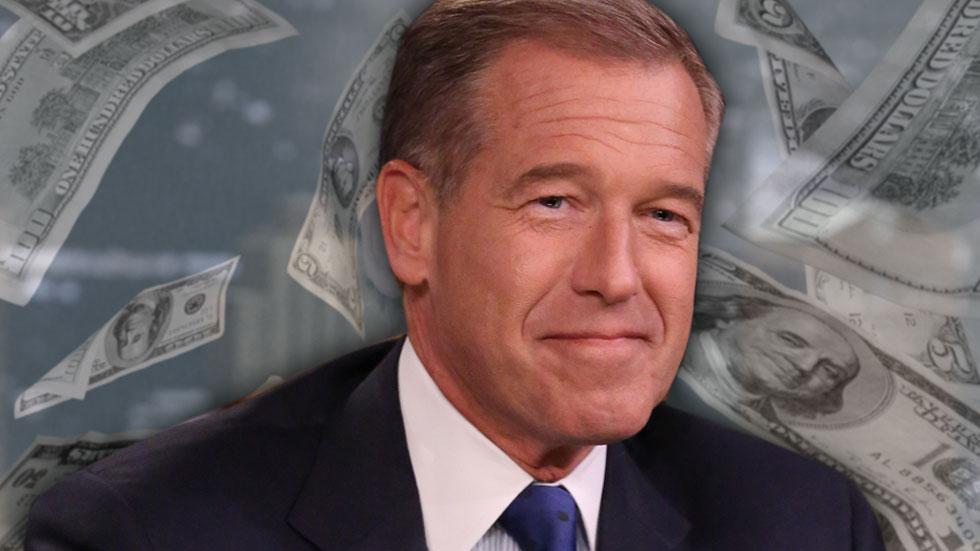 Brian Williams broke his silence on the TODAY show Friday, calling the last few months "torture" after "ego-driven" lies caught up to him.
Williams, who has been demoted to MSNBC in the fallout of the scandal, admitted to Matt Lauer that his many exaggerations stemmed "out of a desire to better my role in a story that I was already in."
"It had to have been ego that made me think I had to be sharper, funnier, quicker than anybody else,'' Williams said. "I told the story correctly for years, before I told it incorrectly.
Article continues below advertisement
"I was not trying to mislead people ... that to me is a huge difference -- it came from a bad place, it came from a sloppy choice of words -- I told stories that were not true."
The apologetic newsman said his suspension, and the audit of his on-camera statements were "absolutely necessary," and he's spent much of the time off "listening to and watching what amounts to the black box recordings from my career."
Watch the video on RadarOnline.com
The news veteran admitted he "said things that were wrong" and "told stories that were wrong" -- and takes responsibility for his misdeeds.
"I own this, and I own up this," he said. "One is too much. Any number north of zero is too many. We can't have it. I can't have that in my life. I can't have that in my work. I can't have that in the company we work for."
While his reputation has been rocked, and his former NBC Nightly News anchor chair will now be filled by Lester Holt, Williams has at least one reason to be glad: He'll continue to earn a large chunk of his $15 million annual salary -- "between $8 and $10 million," one source told TheWrap -- even though his MSNBC broadcasts will likely command about 10 percent of the ratings of his former network show.
Even his appointment at the smaller outlet has caused a measure of controversy, as some with MSNBC think it could compromise their outlet's credibility after the national scandal.
"A big conversation here is what kind of message does this send -- are lies OK on MSNBC, but not NBC?" a MSNBC source told TheWrap.
As RadarOnline.com previously reported, Williams was suspended for six months Feb. 10 after admitting to a mistruth about his experience of a shooting at the helicopter he was in while covering the Iraq war in March 2003.