Exclusive
Bombshell $40 Million Lawsuit Claims Scheming Nick Gordon Stole Money From Dying Bobbi Kristina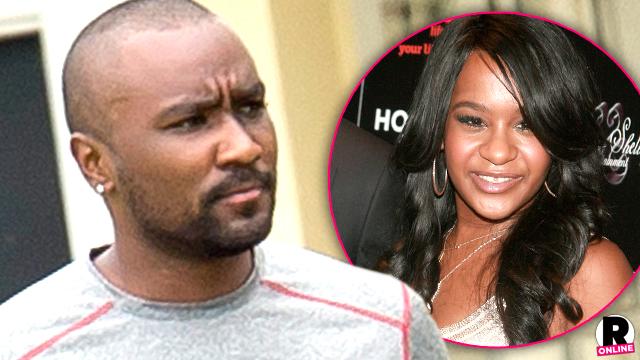 A bombshell new lawsuit filed against Bobbi Kristina Brown's self-proclaimed husband Nicholas "Nick" Gordon accuses him of intentional infliction of emotional distress, battery, assault and withdrawing funds from her bank account without permission.
The lawsuit, filed by Brown's conservator, Bedelia Hargrove, accuses Gordon of first posing as Brown's surrogate "brother" before he "assumed the position of Brown's boyfriend" after she inherited money from her late mom Whitney Houston, who died in February 2012.
Article continues below advertisement
Hargrove states in mid-January of 2014, Gordon "perpetuated the fraud that he had married Brown, though in fact he never did so."
The lawsuit then details how Gordon used his "misrepresentation" as a way to "control Brown and limit with whom she could interact."
Gordon, reads the documents, demanded Brown, who is slowly dying now that her family has taken her off life-supporting drugs, get his permission before scheduling appointments, answered her calls and "manipulated her bank relationship so that she could access her money."
The lawsuit claims that as part of Gordon's "scheme to benefit from her wealth," he eventually moved some of Brown's money, including $11,000 while she lay in a coma, into accounts only he could access.
Gordon, state the documents, then "began to commit domestic violence on Brown, including punching her in the face, knocking out a front tooth, and dragging her upstairs by her hair.
According to the suit, Brown told a confidant that her "surrogate" brother-turned-boyfriend "was not the man she thought he was" and she planned to meet with her trusted contact on Jan. 31 of this year.
As RadarOnline.com reported, Brown never made the appointment and she was found unconscious and unresponsive in a bathtub.
The lawsuit is demanding "punitive damages in the amount of at least $40,000,000, or a minimum of $10,000,000 for each one of four counts — assault, battery, intentional infliction of emotional distress and conversion — against Gordon.