'He Hated It!' Blanket Jackson Changes Name After Being Bullied For Years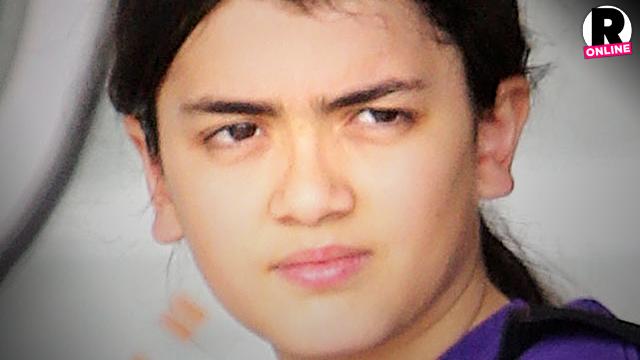 Blanket Jackson is no more. Michael Jackson's youngest son, recently decided to start going by another name and now, RadarOnline.com can reveal that the decision came after years of painful bullying.
Born Michael Jackson Jr., the 13-year-old, who is just completing 7th grade at The Buckley School in Sherman Oaks, Calif., "changed his name informally from Blanket to Bigi before entering Buckley because he hated getting bullied and made fun of because his name was Blanket," an insider tells RadarOnline.com.
Article continues below advertisement
As RadarOnline.com reported, Jackson's name in his most recent yearbook photo reflects the name Bigi, which comes from German origin and means idealistic, sensitive, and inspirational.
"He always thought that the name Blanket sounded so stupid and resented his father for calling him that," the insider tells RadarOnline.com.
"Growing up, his school mates have always been slightly mean to him because of their jealousy over who he is and going by Blanket made him a much easier target for ridicule."
According to the source, "When he entered Buckley he told them that his name is Bigi and that is what they call him."
Blanket, along with his siblings Paris, 17, and Prince, 18, lives with his co-guardians, Katherine, 85, and cousin Tito, 36, in Calabasas, Calif.
What did you think of the name Blanket? What about Bigi? Tell us your thoughts in the comments below.