Exclusive
Honeymoon Is Over: Blake Lively Living Separate Life From Husband Ryan Reynolds -- Jealousy To Blame?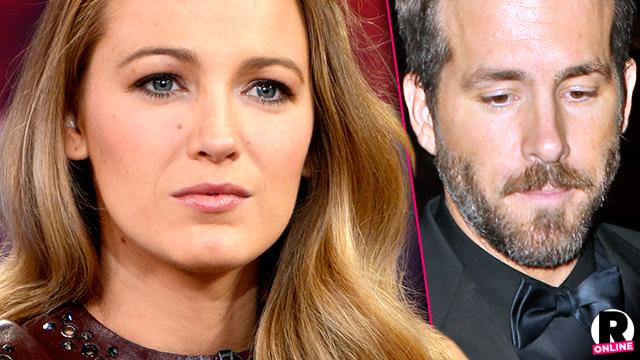 Blake Lively and Ryan Reynolds may look picture perfect together on the red carpet, but according to a source there is trouble in paradise, and the two have been living separate lives!
Reynolds and Lively, who have not been seen together publicly since February 28th, have been married for three years, and are on the verge of splitting up, an insider told RadarOnline.com exclusively. "They've completely drifted apart... They're both focused on their careers, and have no time for each other."
Article continues below advertisement
The actors, who welcomed their daughter James into the world in December 2014, both have busy careers. He is currently filming Deadpool in Canada, and she is focusing on building her lifestyle website, Preserve.us. But according to the source, Ryan wishes that she would spend more time at home, and less time upstaging him on the silver screen!
Friends say that he was particularly jealous of the praise that his wife received for her starring role in Age Of Adeline, while ticket sales for his film Woman In Gold failed to meet expectations.
While Blake's rep insisted that there were no problems in the couple's marriage, and that they had visited the sets of each other's most recent films, sources say that jealousy remains a huge issue for the pair. "Blake and Ryan's career rivalry is a problem. Ryan would like a wife who stays home, but that's not Blake!"