Shocking Religious Scandal: Rev. Billy Graham's Pastor Grandson Resigns From Florida Megachurch After Admitting To Affair –– After Wife Cheated First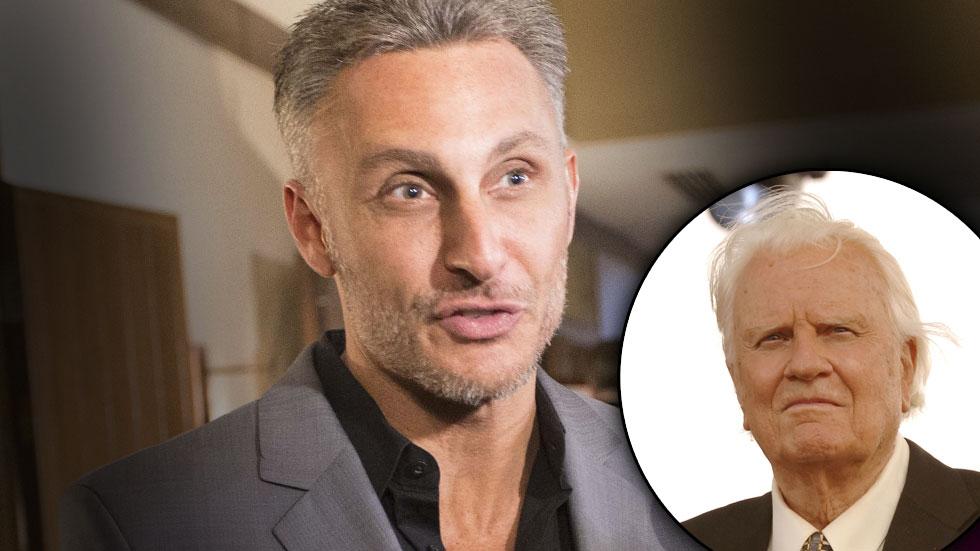 Rev. Billy Graham's grandson Tullian Tchividjian has resigned as pastor of a Florida megachurch after admitting to cheating on his wife Kim -- after she cheated on him first.
Tchividjian explained his resignation in a letter to The Washington Post Sunday, saying he was "heartbroken and devastated" after learning his "wife was having an affair" months ago.
After learning the crushing news, Tchividjian said he "requested a sabbatical" from church officials "to focus exclusively on my marriage and family."
Article continues below advertisement
The attempt wasn't immediately successful, as Tchividjian admitted he and his wife separated "as her affair continued," and "sadly and embarrassingly," he "subsequently sought comfort in a friend and developed an inappropriate relationship" himself.
The embattled pastor, 42, said after church officials confronted him about his cheating, he "admitted to it and it was decided that the best course of action would be for me to resign."
Tchividjian, whose 21-year marriage has produced three kids, asked supporters "to pray for us and our family that God would give us the grace we need to weather this heart wrenching storm."
He tweeted Sunday, "Welcome to the valley of the shadow of death...thank God grace reigns here.
Kim Tchividjian later asked the paper to "respect the privacy of my family at this time" and thanked supporters for their "outpouring of love."
Article continues below advertisement
Tchividjian, who had served as pastor for six years, had stepped down after committing acts that disqualified "him from continuing to serve as senior pastor," according to Rob Pacienza, Fort Lauderdale's Coral Ridge Presbyterian Church's executive pastor. Pacienza called the pastor's marital infidelity a "moral failure" and called upon churchgoers to pray "God will bring restoration through this process and healing to all involved."
Rev. Billy Graham, 96, has famously lived by a tenet known as the "Billy Graham rule," never meeting, eating or traveling with women by himself. The widowed evangelical legend was married to late wife Ruth for 64 years prior to her 2007 death.