'RHONY' Breakdown! Bethenny Frankel Sobs Over Custody Drama With Ex Jason Hoppy -- Inside Their Latest War Over Bryn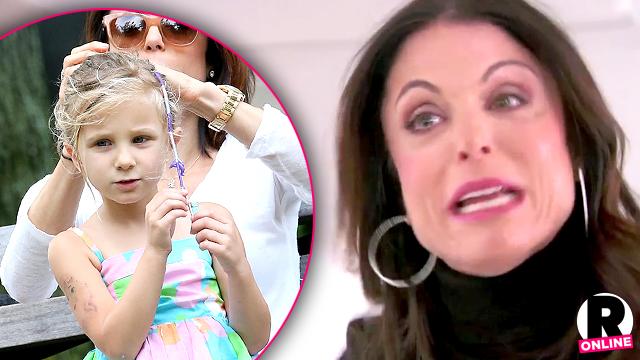 Bethenny Frankel's tears have been flowing more freely than Ramona Singer's pinot grigio throughout Season 7 of The Real Housewives of New York City! And a preview for the upcoming episode proves she's still got more to cry about, as Frankel loses it again over her custody drama with ex-husband Jason Hoppy.
In the preview, all of Frankel's costars are gathered and chatting about their upcoming group vacation.
Article continues below advertisement
"She said she's going to have to leave early because of her daughter's recital," Singer tells the group about Frankel's plan for a shortened trip.
And the women aren't thrilled by this revelation.
"I am so confused," Heather Thomson says. "The whole reason we didn't do weekends is because of the visitation thing."
Singer suggests changing the dates of the trip, but the others won't have it.
"I personally can't, so I won't be able to go," Thomson says.
"We've planned this trip so that Bethenny can come," Thomson adds in a confessional. "We try so hard to support her and bring her out of this rut she's in, this unhappiness, because I want to see Bethenny happy. But we can never make her happy."
At this point, Frankel walks into the conversation, and Kristen Taekman then takes it upon herself to confront Frankel about her decision leave early.
"We just heard that the dates need to be changed," she says.
Article continues below advertisement
"The dates don't have to be changed," Frankel says.
Singer then asks if she has to leave early for her daughter's recital, and Frankel confirms that is true.
"I'll just say this to you, and whatever it means to you, if I go and don't come back, recital or no recital, I will be away from my daughter for nine days," Frankel explains. "And then a week later, I'm away from her for 12 days."
This is when Frankel finally loses it.
"I don't want to be away from my daughter for 21 days in a 31-day period and that's it," she says, with the tears rolling down her cheeks. "And you don't have to understand."
"I'm not asking for special attention, but it's hard to explain," she says as she walks away. "I'm just a little on edge. I don't want to do this anymore."