Ben Affleck 'Hardly Around,' Reportedly Moves Into Hotel As Marriage To Jennifer Garner Continues To Crumble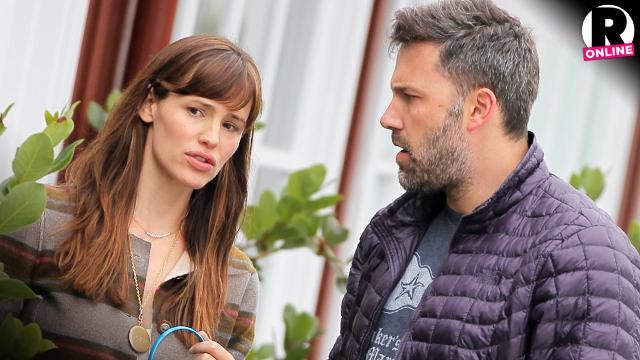 Jennifer Garner and Ben Affleck are living increasingly separate lives as they resort to desperate last-ditch attempts to save their dying nearly ten-year marriage.
"Where there's smoke, there's fire," a source told US Weekly. "The marriage is in trouble."
Insiders place the blame for the relationship meltdown firmly on Affleck's shoulders, noting his battles with alcohol and gambling have not helped the troubled union.
Article continues below advertisement
As RadarOnline.com reported, Affleck, 42, has been sneaking off to Vegas for days on end whenever his wife is out of town, leaving 43-year-old Garner in the dark about his activities.
"Ben is hardly around," a confidante of the couple revealed. "He comes home for a little, and then has to jet off to another project."
According to the magazine, Affleck has practically moved out of their L.A. home and often stays at the Hotel Bel-Air. "He stays there whenever he and Jen are having problems," says the source.
And whenever they are together, the tension is palpable. "They speak in short, direct sentences to each other," says an Affleck source familiar with the couple's interactions. "They can be passive-aggressive and dismissive."
So can the couple save their marriage?
The source reveals that Affleck has stuck around — so far — because of their children, Violet, 9, Serpahina, 6, and Samuel, 3. And it remains to be seen if their individual and couples therapy sessions can salvage their once deep bond.
Now it's make-or-break time for the couple. "Splitting up is Jennifer's worst nightmare for their children," explains a Garner source.
"But there's only so much she can do," adds the source. "There comes a point where she just has to take care of herself and the children."