Break In The Case: Police Identify Maryland Man As Suspect In DC Family Quadruple Murder, DNA Found On Pizza Delivered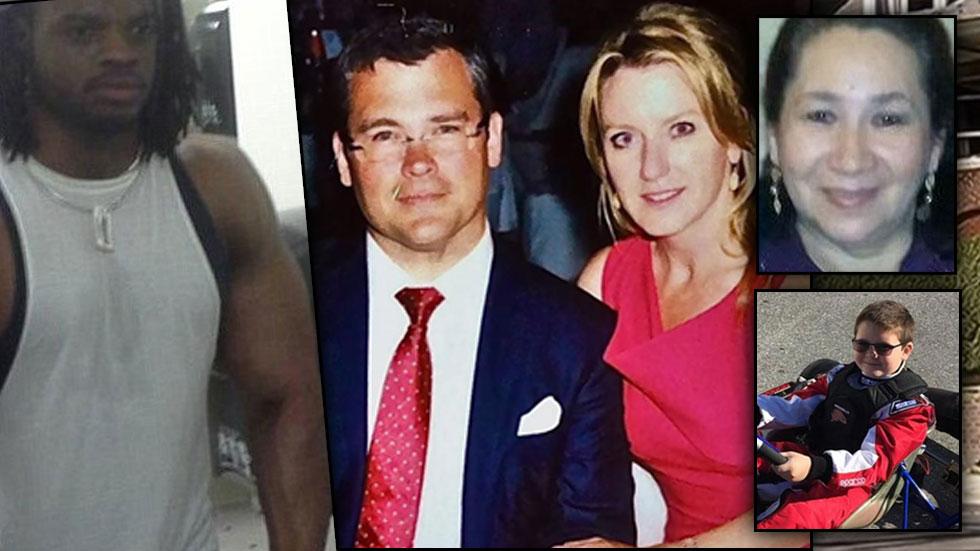 Late Wednesday night, D.C. police identified Daron Dylon Wint, 34, as the primary suspect in the murders of Savvas Savopoulos, his wife Amy, son Philip, and housekeeper Veralicia Figueroa.
The break in the case came after authorities matched Wint to DNA discovered on the crust of Domino's pizza that had been delivered to the Savopoulos house – where the victims were held and tortured for several hours – the night of the murders.
Article continues below advertisement
According to reports, the next morning, Savopoulos' personal assistant arrived at the residence to drop off a package containing $40,000 in cash.
By Thursday afternoon, the house had been set on fire and the family Porsche would be found 15 miles away, also set ablaze.
Watch the Video on RadarOnline:
As RadarOnline.com previously reported, Nelitza Gutierrez, who worked as the family's housekeeper for 20 years, and was close with Figueroa, told NBC that she received a message from Savvas Savopoulos saying that Figueroa was going to spend the night at the family home in the Woodley Park suburb; that his wife and son were sick; and that she didn't have to come to the home on Thursday.
"It was something very suspicious because I felt his voice was really tense," Gutierrez said. "And it was different than what he had said to me before."
Authorities have yet to discover Wint's whereabouts, but have obtained a warrant for his arrest.