Busted​: Suspect In Brutal DC Family Murder Arrested, Discovered In Maryland Hotel Parking Lot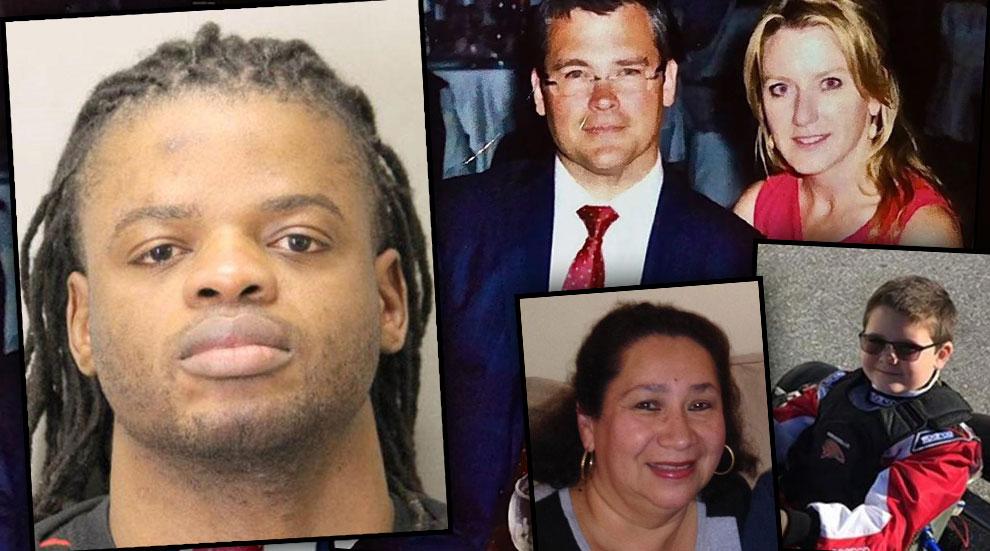 Police have arrested Daron Dylon Wint, an ex-convict, who was accused in the quadruple killings of Savvas Savopoulos, his wife Amy, son Philip, and housekeeper Veralicia Figueroa.
According to reports, a fugitive task force team arrested Wint, 34, on Thursday at 11 p.m., one week after the Savopoulos house was set on fire and the family -- brutally tortured -- discovered dead inside.
Wint was tracked to the Howard Johnson Express Inn located in College Park, Maryland, where police found him parked in a Chevrolet Cruze. Wint had been following a box truck on the road, which contained supposed "accomplices" in his crime.
Article continues below advertisement
While authorities have yet to release Wint's possible motives, D.C. Police Chief Cathy Lanier said Thursday that Wint, a welder, had worked for Savopoulos' company, American Iron Works, in the past.
The possibility of others' involvement has not been ruled out, though no other suspects have been named at this time.
The break in the case came after authorities matched Wint to DNA discovered on the crust of Domino's pizza that had been delivered to the Savopoulos house – where the victims were held and tortured for several hours – the night of the murders.
According to reports, the next morning, Savopoulos' personal assistant arrived at the residence to drop off a package containing $40,000 in cash.
Wint has been charged with first-degree murder while armed, D.C. police shared.