Cops Seize 3 Vehicles & More Evidence From Home Of Victims –– New Details In Washington D.C. Murders Of Family & Housekeeper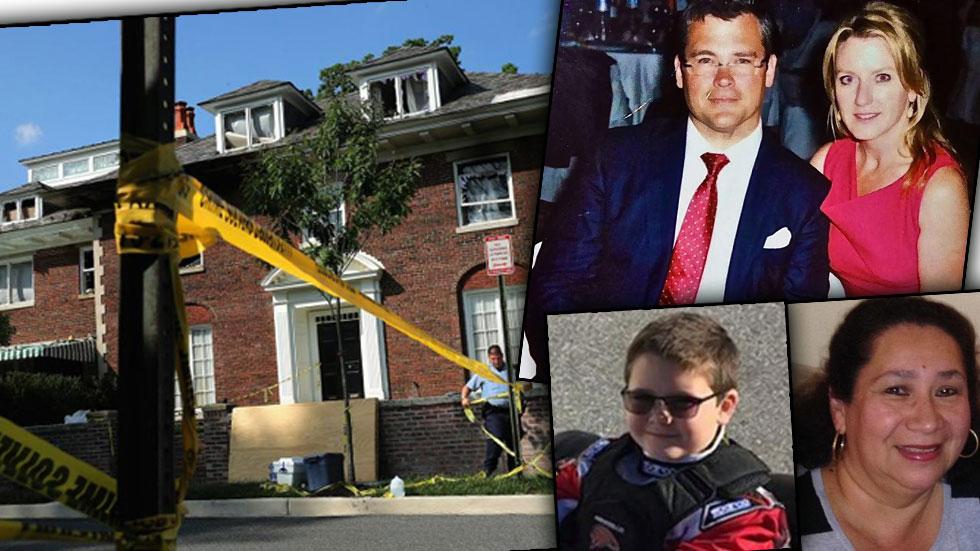 Police on Thursday seized three automobiles and other pieces of evidence from the home where a Washington D.C. family and their housekeeper were murdered earlier this month.
A white Range Rover, a red Audi and a tan Land Rover, all believed to be owned by victim Savvas Savopoulos, were retrieved from the scene, FOX 5.
According to ex D.C. U.S. attorney Roscoe Howard, the towing of the vehicles is another step in a thorough investigation process, as police are making "sure they are going through every piece of equipment possible."
Article continues below advertisement
"Right now, from the information we have, we don't know if the other cars were attempted to be taken, but logic will tell you that somebody probably tried," Howard told the station. "So what you do is you go through the cars, make sure you're not missing anything."
Watch the video on RadarOnline.com
As RadarOnline.com previously reported, Savvas and Amy Savopoulos, 46, and 47, respectively; their son Philip, 10; and housekeeper Veralicia Figueroa, 57, were killed in the tragic incident officials responded to May 14.
Authorities have charged Daron Wint, a 34-year-old man who used to work for Savvas Savopoulos' company American Iron Works, with first-degree murder in connection with the four deaths.