Missing Mommy: Teresa Giudice's Daughter Audriana Has 'Crying' Meltdowns During Jailhouse Visits, Ex Inmate Claims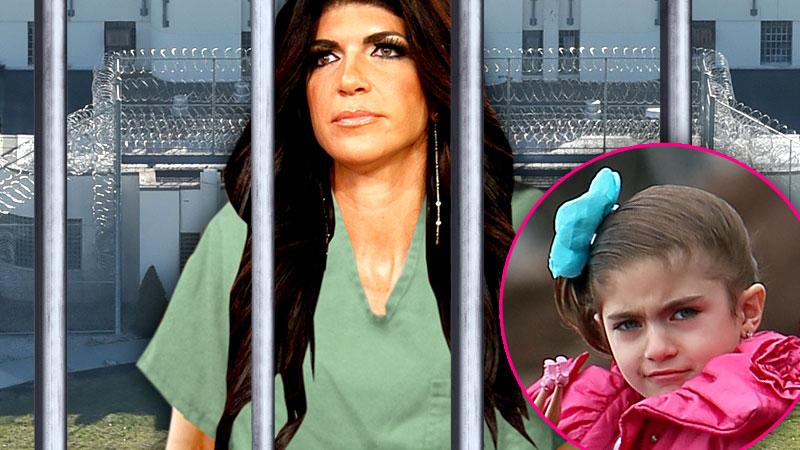 Teresa Giudice isn't the only one affected by her 15-month prison sentence for fraud, as her four daughters are forced to suffer the consequences of their parents' wrongdoings by living without their mother. But no one is taking the distance harder than the Real Housewives of New Jersey star's youngest daughter Audriana, a former inmate at the same facility as Giudice tells RadarOnline.com exclusively.
Article continues below advertisement
"The youngest had some issues when it was time to go at the first visit," the recently released Danbury Federal Corrections Institute inmate told Radar.
"She was crying," the insider said. "Just like a typical kid who didn't want to leave her mother. If you have kids, you know how they are when their mother leaves."
But as the 5-year-old visits her mother almost every weekend — participating in arts and crafts projects while there — the source claims Audriana's meltdowns have "gotten better."
As for the Bravo star's other children Gia, 14, Gabriella, 10, and Milania, 9, Giudice's fellow inmate revealed, "The older girls are doing fine."
While Giudice's oldest daughter helps her father Joe care for her younger siblings, Gia's risqué attire while visiting her mother behind bars may be a sign that she needs both of her parents around as well, the source said.
"There were several comments about how Gia dresses like, 'I wouldn't let my daughter out of the house in that,'" the source claimed. "They were just too revealing. They weren't age appropriate."