Protect The Victims! Senator Wants Police Fired After Release Of Duggar Molestation Report​ -- Calls Actions 'Reckless'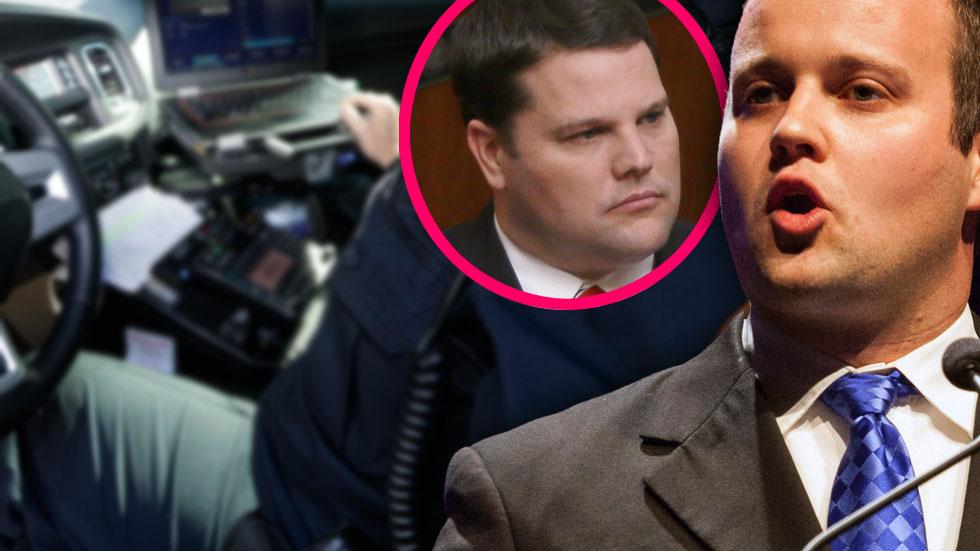 The world was shocked and appalled when a police report surfaced detailing Josh Duggar's molestation of at least five young children, and now, one local lawmaker is taking action -- not against Duggar, but against the police chief that released the report!
Arkansas Republican State Senator Bart Hester is calling for the firing of Police Chief Kathy O'Kelley after what he calls the reckless release of the investigation file, a local news channel reports, an action that Hester believes will cause the girls from the report to become victims all over again.
Article continues below advertisement
"The law to protect minors' identities is not a suggestion," The Senator said. "So sad to see the person charged with protecting the community being so reckless and irresponsible," he said of O'Kelley. "I believe it is unavoidable that the Springdale police chief should be terminated. She has re-victimized these young ladies."
A copy of the police report had been obtained by a reporter, and published online in redacted form this past week, after local authorities determined that they were required by law to release the report. Springdale Mayor Doug Sprouse said Saturday, "From every indication I have the chief and city attorney reluctantly did what they had to do to comply with the state FOI (freedom of information) law."
Following the release of the report, a local judge issued an order to have the record destroyed and expunged from the record, but this action is too little too late according to Hester.
"The city of Springdale's liability seems endless on this," the Senator said. "I certainly anticipate criminal charges against Chief O'Kelley."