Exclusive
Promises, Promises: Scott Disick Swears He 'Will Behave' At Vegas Nightclub Gig This Weekend -- Without Kourtney Kardashian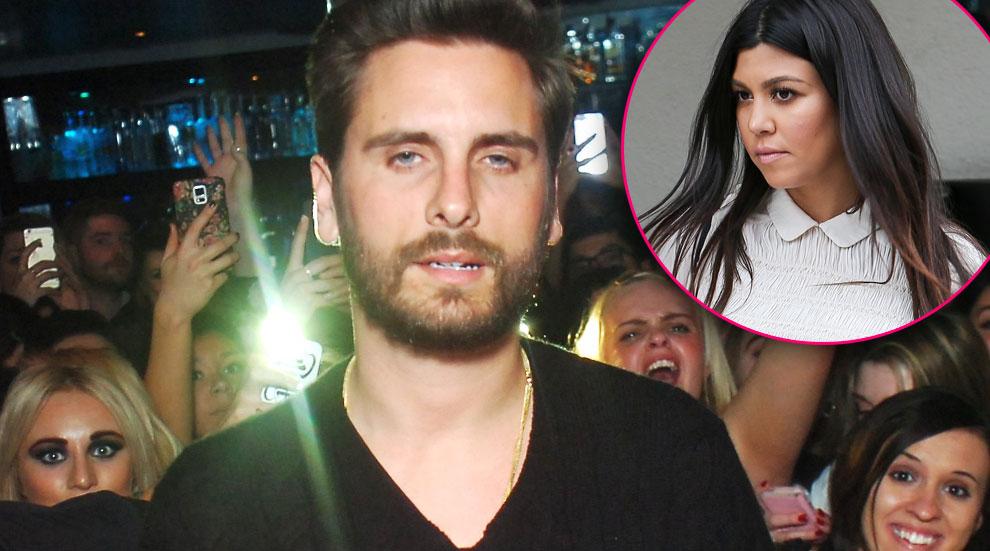 Scott Disick is becoming a regular on the Las Vegas party circuit since his stay in rehab earlier this year, and RadarOnline.com has learned that this weekend is no different.
The Keeping up with the Karadshians star is scheduled to host a special Memorial Day celebration at Vegas hot spot 1Oak on May 23, but a source close to Kourtney Kardashian's baby daddy says he swears he won't be getting wild and crazy like he has done in the past.
Article continues below advertisement
"He will behave," a source close to Disick tells Radar. "He is going to behave because he has to."
"Scott is not stupid," the source continues. "The gig in Vegas, it's a paycheck. He's viewing it more as a job than a time to really party like he is known to do."
The source explains, "Scott parties when he's with his friends and privately. He only gets drunk at these gigs when people feed him alcohol and he becomes susceptible, but in Vegas, he's much smarter."
But while Disick plans to stay on the right track, he won't be on a tight leash as his baby mama, Kourtney, won't be in attendance. Instead, he will be hanging out with his pseudo sister-in-law and partner in crime, Khloe Kardashian.
"As of right now, Kourtney is not going to Las Vegas to support Khloe and Scott's party this weekend," a second insider tells Radar. "She wants no part of it and says that she is staying home with the kids."
​
"She is just at wits end with Khloe because Khloe knows better," the insider continues. "Khloe tells Kourtney that she will watch over Scott, but Kourtney knows that is BS."
According to the source, Khloe actually eggs on Disick's bad habits.
"Khloe's idea of watching over Scott is allowing him to drink beers instead of shots," the insider claims. "The two of them are perfect party pals."