Exclusive
The Lord Is With Him! Scott Disick 'Supports Bruce Jenner's Sex Change' Despite Partying In Vegas During Big Interview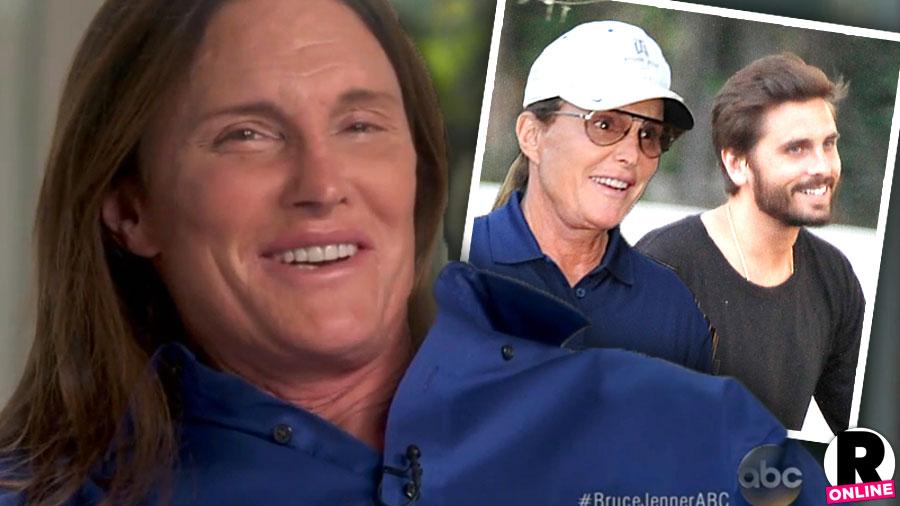 Bruce Jenner doesn't just have his own kids supporting him during his transition to womanhood. Despite the fact that Scott Disick chose to party in Las Vegas instead of showing up to watch his big interview with Diane Sawyer on April 24, a source close to the troubled Keeping up with the Kardashians star tells RadarOnline.com that Disick truly has Jenner's back.
"Scott supports Bruce's sex change," the source says.
Article continues below advertisement
"He's actually very supportive of Bruce. Scott just wants the best for him."
In fact, Disick — whose mother died in November, 2013, and father passed away in January, 2014 — looks to Jenner as a parental figure
"Scott doesn't have his own parents now, so he looks to Bruce to fill that role," the source says.
And Jenner feels the same connection with Disick, too.
"Bruce also looks at Scott like his son," the source says.
In fact, in a video promoting the current season of KUWTK, Jenner confronted Disick about worries over his partying.
"The other day when we were over at the house we were looking for you and you were, like, gone!" Jenner told Disick, explaining that Kourtney Kardashian didn't even know her baby daddy had left.
"Do you do that a lot, just vacate the premises?" Jenner asked.
Disick confessed he had hit a low point in his life, and that his partying has gotten out of control.
"It's getting to the point that it's not that cute, so I'm like I just want to calm down," he said.