After Getting The Axe, Lizzie Rovsek Will Return To 'RHOC' As Reduced Role Of 'Friend' To The Housewives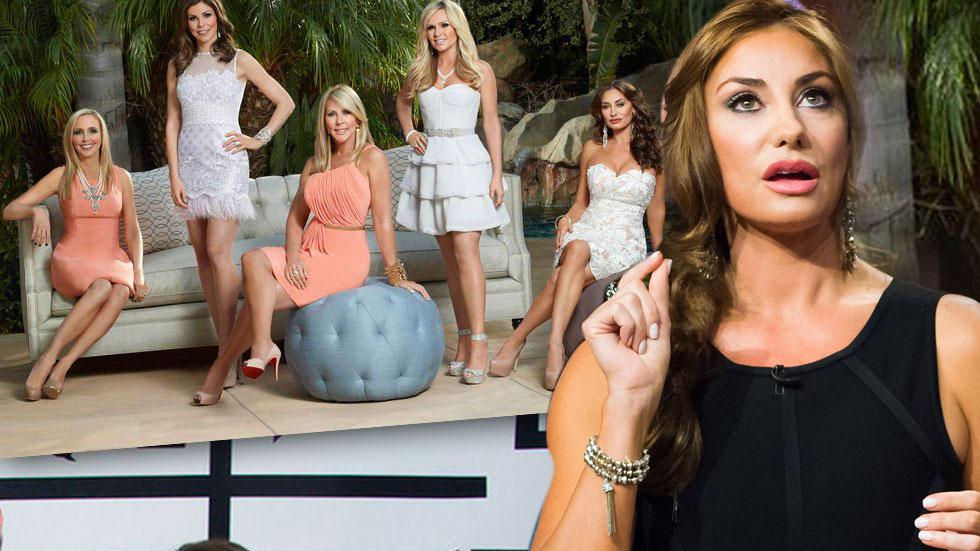 RadarOnline.com told you first!
As Bravo gears up for the tenth season of Real Housewives of Orange County, it was announced that newcomer Lizzie Rovsek would no longer be featured as an official Housewife.
As RadarOnline.com previously reported, after just one short season, the reality star was axed for "being too boring" and failing to "bring anything to the table."
But don't lose hope just yet! Rovsek will still appear on the hit show as a "friend" of the housewives.
Article continues below advertisement
On Sunday, the fashion designer took to Instagram to explain her new role:
"The ladies of the OC are back. Season 10 starts June 8th on Bravo. I won't be a main housewife this season, but I will be returning as a friend❤. Buckle up, it's gonna be a wild ride!"
https://instagram.com/p/2hyd1Yu1Yg/?taken-by=lizzierovsek
During the epic tenth season, according to Bravo, Rovsek will find herself "mixed into the drama as the ladies test the limits of loyalty, the depth of deceit and the bonds of friendship like never before."
Meanwhile, fellow newcomer Shannon Beader made the cut and will return as an official Housewife for her second season aboard.
Watch a Sneak-Peek of Season 10 on RadarOnline:
Are you happy to see that Lizzie will be back? Would you rather see more of her? Let us know in the comments below!
Tune in for the Real Housewives of Orange County premiere, airing Monday, June 8 at 9:00 PM ET/PT!