Perverse Principal? Police Say High School Head Had Top Undone In Pot-Drenched Car With Student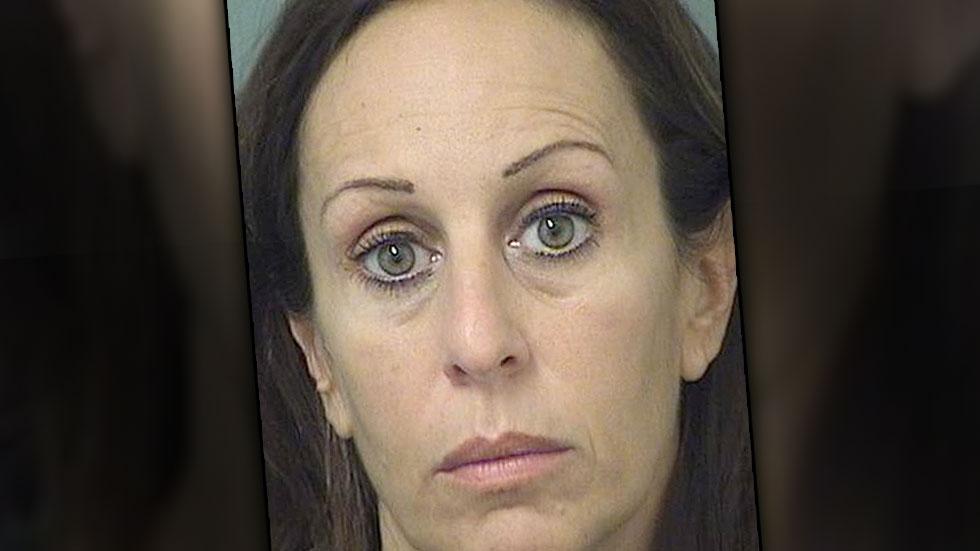 A high school principal in Florida is accused of smoking marijuana with a male student in the backseat of a car with her top unbuttoned, according to authorities.
Both Krista Morton, 45, and the student, 18, were taken into custody in connection with marijuana possession after police found them in the sordid scene responding to a 911 call of suspicious activity in the car Wednesday night at a North Palm Beach park, the Orlando Sentinel reported.
Article continues below advertisement
When cops showed up to the automobile, Morton -- who was "exposing her shoulders and part of her chest" in a state of undress, police said -- told authorities she's "just friends" with the young man, who she said she picked up on the street because she felt lonely and needed some company. Police smelled marijuana coming from the car and saw a plastic container with it in the front seat.
The young man later told authorities that he knew Morton through Mavericks High School, where he attends school at, and she's the principal.
Morton was subsequently suspended from presiding over the charter school until investigators issue a report on the incident.
Bother were taken to the Palm Beach County Jail, where the teen still remains on $1,000 bail, while Morton was already released.