Right Royal Scandal! Prince Charles Made Personal Donation To Controversial Scientology, Church Claims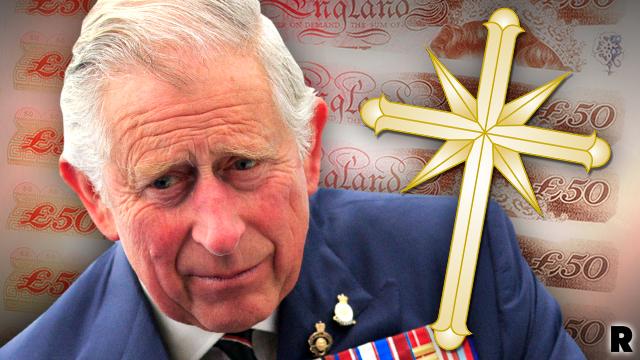 The Church of Scientology's prisoner program – headed up by Tom Cruise's brother-in-law – claims that it has received donations from Prince Charles.
Criminon, which runs controversial rehabilitation courses for offenders throughout the world, says that the Prince of Wales has made at least one donation in the last two years.
It boasts on its website: "We're pleased to announce that we have received a further donation from His Royal Highness the Prince of Wales, Duke of Cornwall."
Article continues below advertisement
Cruise, 52, and Charles have known each other for decades . The Hollywood actor was close to his late wife Diana and even attended her funeral ceremony at Westminster Abbey in 1997.
The Church makes its extraordinary claim on the UK branch's website criminon.org.uk. Cruise's sister Cass is married to Greg Capazorio – who is president of the worldwide organization Criminon International – and has been awarded one of Scientology's highest honors, the Freedom Medal, which Cruise was also presented with in a ceremony in London last October.
He and wife Cass live with Cruise at his mansion in Torreyson Drive, West Hollywood, and Scientology boasts that South African-born Capazorio single handedly transformed the prison system in his home country.
On his personal website, Capazorio says: "I have gone from being a 'social, nice, garden variety run of the mill, mildly successful, hoping to be a success in life, human,' to a totally certain, helpful, purposeful, happy, naughty and alive Spiritual Being."
Article continues below advertisement
Criminon has a questionable past and claimed that it changed the lives of prisoners through its Way of Happiness booklet, written by founder L Ron Hubbard in 1981. The program has used correspondence materials to treat hundreds of prisoners at the high security California State Prison in Corcoran. It was also acclaimed by authorities in New Mexico and Florida, but has faced criticism for trying to "destroy psychiatry and replace it with Scientology's own treatments."
Five years ago, it reckoned to have "a branch in every prison" in the UK, saying: "Criminon UK provides crime prevention and rehabilitation programs to people in need.
"It also delivers drug rehabilitation programs to offenders. It is a registered charity and the programs are available to anyone regardless of race, religion, sex, age, disability or offence committed.
"Criminon organizations worldwide provide the program using courses that address some of the key factors that are known to cause criminality; such as lack of self respect, illiteracy and a lack of moral values."