Ouch! Mariah Carey's Chances Of Having Another No. 1 Hit 'Not Realistic' Says Label Rep L.A. Reid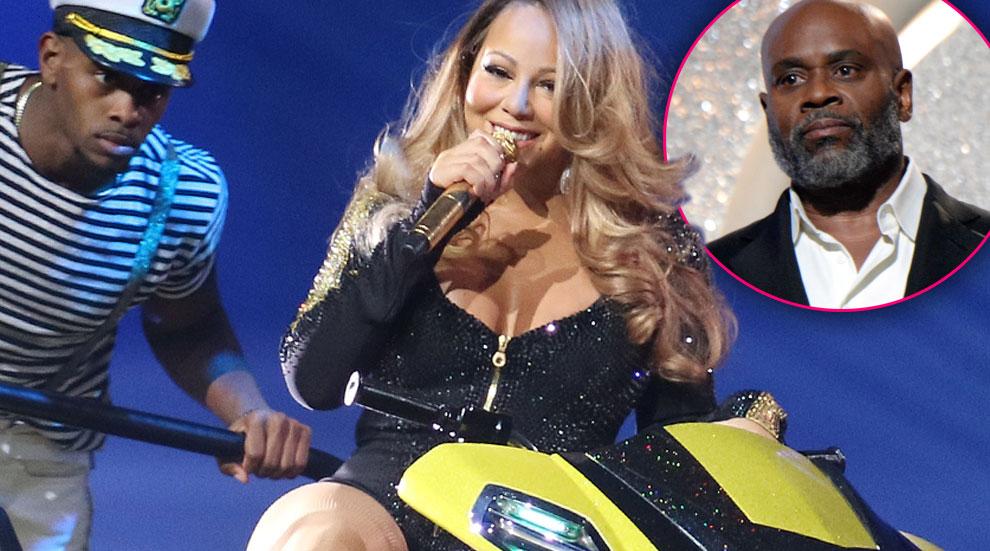 Mariah Carey may be making a Las Vegas comeback, but according to her Epic Records label boss L.A. Reid, she won't be topping the charts the way she did in her heyday.
As Carey prepped to take the stage at the Billboard Music Awards and debut her new single "Infinity," Reid sat sidelines and explained that he didn't expect the song to go terribly far on the charts.
"To even be on the radio at this point in her career is a huge accomplishment, because radio doesn't cater to veteran artists or legends. Radio caters to in-the-moment stars," he explained during an interview with Billboard.
Article continues below advertisement
Reid also pointed out that Carey is not alone. Other pop star vets are also notably struggling to make a splash with their new work.
"Nobody that put out records 25 years ago is going to have a No. 1. Not Paul McCartney, Stevie Wonder, Bruce Springsteen, Mick Jagger or Keith Richards. Not Prince, not anyone," he said.
He added: "So if she can get on the radio, we've done damn good. Would we like to have a No. 1? F**k yeah, I'm greedy. But it's not realistic."
Reid has already improved Carey's career since signing the singer in March. Together, they packaged a "greatest hits" album to accompany her Las Vegas residency. But now it's time for Carey to "wow" her audience once more.
Unfortunately, a ruthless review in the New York Times claims the legendary vocalist did not live up to her legacy during the lavish Vegas debut.
Following her divorce from Nick Cannon, Carey could use all the fuel she can get – here's hoping she has a decent career comeback!
Do you think Mariah Carey will be successful with her new single? Let us know in the comments below!