Exclusive
Impossible Feat? Lindsay Lohan Won't Bank Enough Community Service Hours By Judge's Deadline — Pathetic Tally Revealed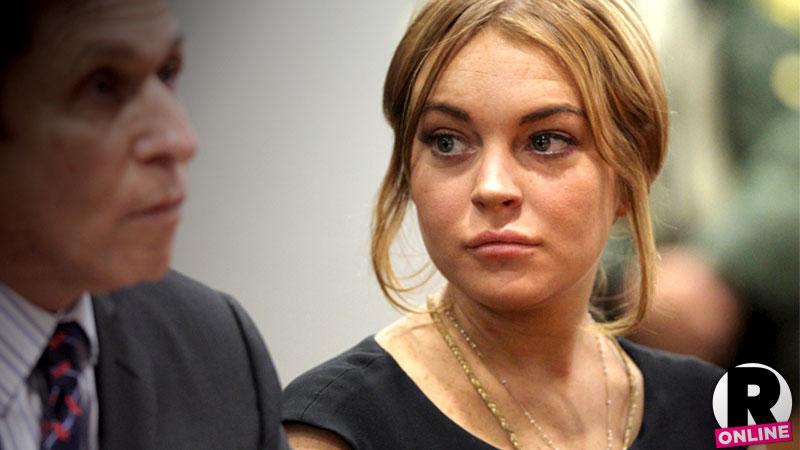 Lindsay Lohan is in serious danger of going to jail — again. RadarOnline.com has learned that it's virtually impossible that the troubled starlet will be able to finish her community service hours by the May 28 deadline imposed by a judge.
The community service work is part of Lohan's probation in connection with a 2012 conviction for lying to cops and reckless driving.
Lohan had been ordered to perform another 125 hours of community service after prosecutors presented evidence to Judge Mark Young earlier this year indicating there were major inconsistencies in her past reports. Lohan's attorneys will be present at a progress hearing on Thursday, at the LAX Airport courthouse.
Article continues below advertisement
There, an insider told Radar, "Prosecutors are expected to reveal Lindsay has only completed around 20 hours." And the odds are against her if she wants to make her deadline.
"Because of Lindsay's past shenanigans with her community service, Judge Young stipulated that she is only allowed to do shifts of four hours at a time," the source explained.
"The London facility that Lindsay is completing the work at is closed on the weekends," said the source. "Therefore, assuming Lindsay were to work every day, five days a week until May 28, that would only be around 80 hours total. Adding that to the 20 hours already done, that would leave her 25 hours short."
On Tuesday, Lohan posted a picture on her Instagram account suggesting she was hard at work after a shopping trip to Milan. She captioned the photo, which featured stacked envelopes on a desk, "Communist service — office day," with two thumbs up emojis. Lohan caught the spelling error, and corrected the caption to "Community service — office day."
Tuesday night, however, Lohan was spotted partying until the wee hours of the morning in London.
Last week, she was caught shopping in Milan and later having a tearful meltdown in the middle of the street at night.