Exclusive
Radar Told You First! Kylie Jenner 'Working On A Single' With Brother-In-Law Kanye West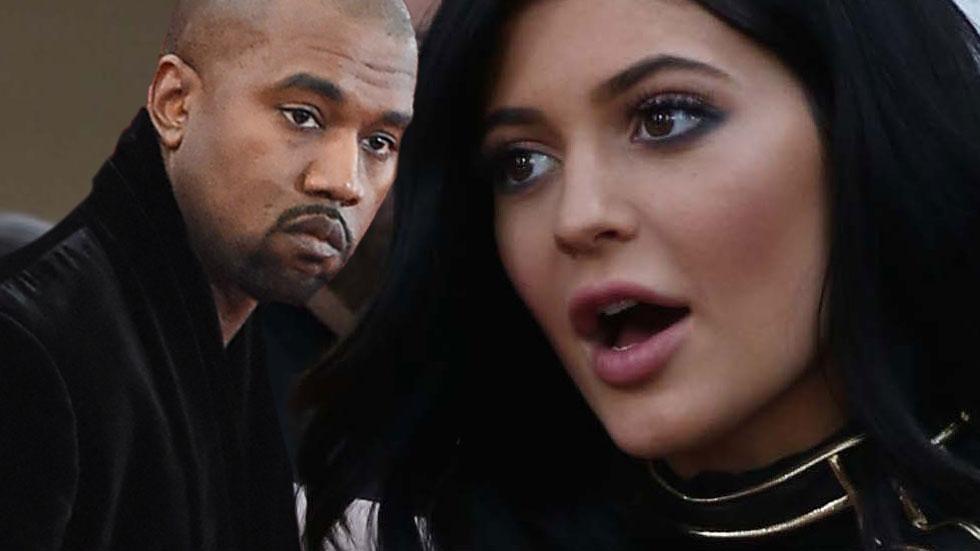 From reality star to pop star? RadarOnline.com reported last year that Kylie Jenner was working on a singing career, and her mom Kris recently confirmed the big news. Now, insiders tell RadarOnline.com that she's actually very close to releasing a single -- thanks to brother-in-law Kanye West!
"Kanye has been helping her with her music," an insider reveals. "He has been mentoring her and the two have been working on her first single together."
Article continues below advertisement
At the same time as the promos for the episode hit the air, Kylie shared a snippet on Snapchat of her belting out lyrics from DJ Khaled and Chris Brown's track "How Many Times." Although skeptics were quick to assume that Jenner was lip-syncing to BFF Pia Mia's vocals, a source close to the Kardashian family tells RadarOnline.com exclusively that it was "definitely Kylie singing in that video!"
https://instagram.com/p/2ukkvfsw4K/?taken-by=kylizzlesnapchats
Article continues below advertisement
"The fact that Kylie's Snapchat video was making headlines at the same time that Kris revealed she was taking vocal lessons on KUWTK is no coincidence," the insider says, adding, "It is all carefully calculated by Kris, who has elected herself as the manager of Kylie's music career."
In September 2014, RadarOnline.com was the first to report that Jenner was working with vocal coach and producer, Tim Carter, who produced Willow Smith's smash hit "Whip MY Hair," and also worked with music superstars Jay Z and Beyonce.
Do you think that Kylie Jenner has a chance at a successful career in music? Tell us your thoughts in the comments below.