'Completely Fabricated!' Kris Jenner Fires Back At Rumors of Rob Kardashian Fixing His Life -- He's Not In Rehab!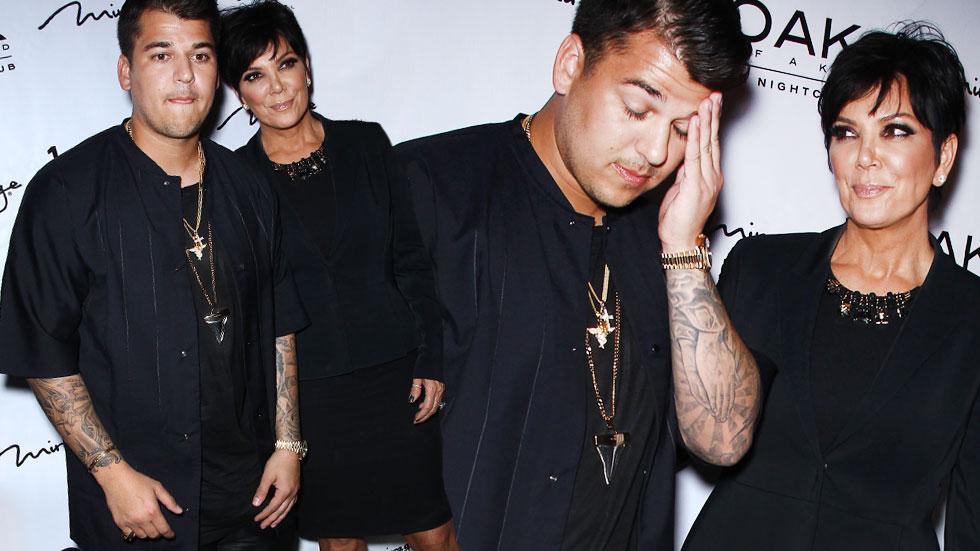 Rob Kardashian has been the subject of many rumors -- about his love life, his drug use, and his tumultuous relationships with his sisters, just to name a few. But one rumor that mom Kris Jenner will not tolerate is that he is taking control of his life by seeking rehab for substance abuse.
Rob Kardashian's history with drugs and alcohol is no secret -- it has been the topic of many episodes of the family's reality show, Keeping Up With The Kardashians. Therefore, when multiple media outlets recently reported that Rob had checked into a rehabilitation facility, fans rejoiced that Kardashian was finally taking steps toward sobriety. But when Jenner heard these rumors, she was quick to tell the world that they were not true, calling them "completely fabricated" in a statement to Entertainment Tonight.
Article continues below advertisement
Take that, rumor mill! Despite the swift debunking of the swirling rehab talk, treatment may still be on the horizon for Kardashian in the wake of losing one of his closest friends, rapper Chinx. "Kardashian has been trying really hard lately to get his life back together," a source recently told RadarOnline.com. "Harder than he has in a very long time."