Exclusive
'Wakeup Call!' Rob Kardashian 'Considering Treatment' Following Friend's Brutal Murder, Source Claims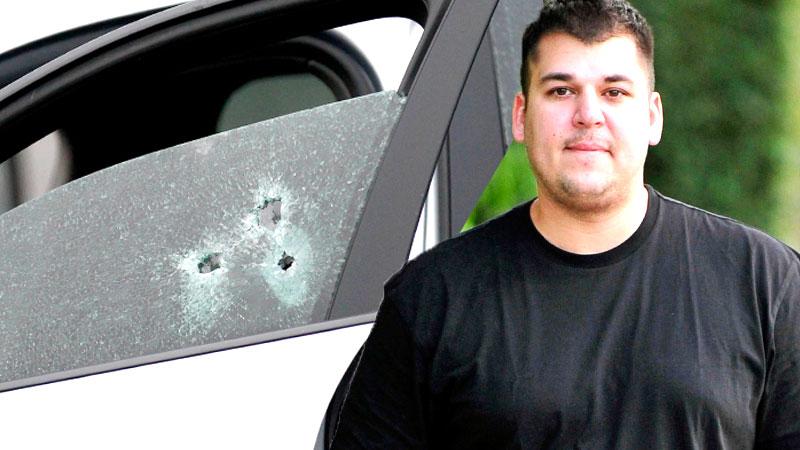 The Keeping up with the Kardashians clan is hoping that the sudden and tragic murder of Rob Kardashian's close rapper friend, Chinx Drugz, will be a turning point for the 28-year-old troubled Kardashian son.
"It really was a huge wakeup call to both him and Khloe," an insider tells RadarOnline.com exclusively.
As RadarOnline.com previously reported, both Rob and his 30-year-old sister were on lockdown following the murder of Chinx, who was part of Khloe's on-again, off-again boyfriend French Montana's Coke Boys posse.
Article continues below advertisement
"Rob was very close friends with Chinx," the source says.
According to the insider, the only son of Kris Jenner, 59, and the late Robert Kardashian Sr., "has been trying really hard lately to get his life back together. Harder than he has in a very long time."
"Everyone in his family has been begging him to go and get help for quite some time," the source tells RadarOnline.com, adding, "They also realize that they have neglected Rob and it is something they are all really trying to change."
"Thankfully, this is something that Rob is considering now, which is huge," says the source.
"He doesn't want to die like Chinx did and we are all hoping that this will be the catalyst to force him into treatment."
Do you think that Rob Kardashian will turn his life around after his friend's sudden murder? Tell us your thoughts in the comments below.