Exclusive
Thee Dread: Kyle Richards RSVPs NO To Niece Brooke's Wedding Amid Feud With Sister Kim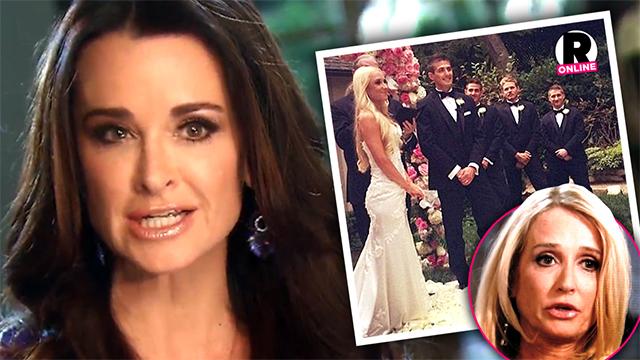 The bitter feud between sisters Kim and Kyle Richards is spreading! In the latest round, RadarOnline.com has learned, Kyle is now refusing to go to the upcoming Mexican wedding of Kim's daughter Brooke Brinson.
With the wedding less than two weeks away an insider told Radar, "Kyle is refusing to go to Mexico for Brooke's second wedding as she just doesn't want to deal with any of Kim's drama. Kyle wishes the best for Brooke and Thad, and doesn't want to take anything away from their big day. But Kim and Kyle aren't prepared to bury the hatchet any time soon."
Article continues below advertisement
Glanville told the SiriusXM Dirty, Sexy, Funny, host,"If you saw where her rehab was…I was like, 'Anyone could use 30 days here.' It's really nice. I don't want to out where she is, but it's beautiful. I took the kids and I was like, 'This is beautiful.'"
She joked, "This place is the Four Seasons!"