Kim Kardashian 'Has Been Undergoing IVF' –– Latest Details On Star's MAJOR Surrogate Plans With Kanye West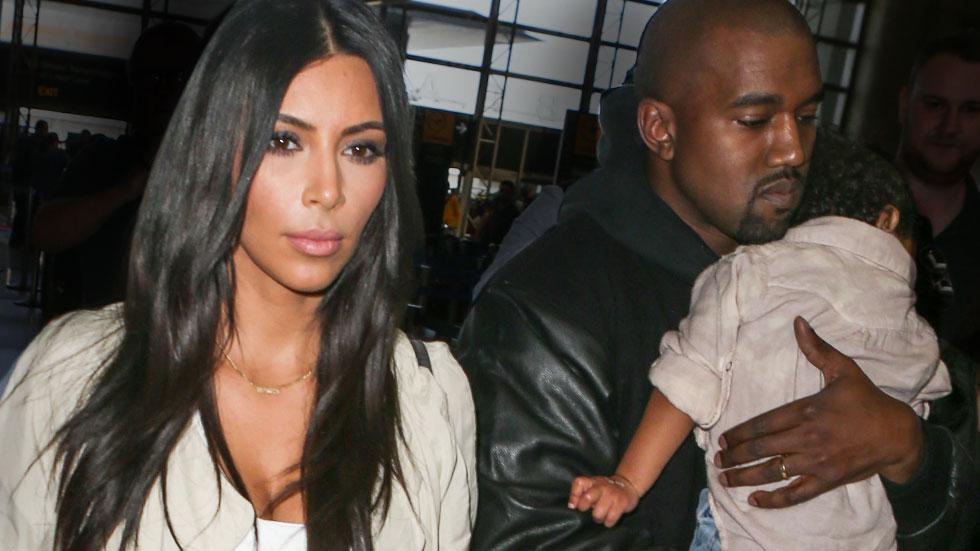 Kim Kardashian "has been undergoing IVF" in her quest to have a second child with Kanye West after a year of trying, and might pursue a surrogate as soon as next month.
Unfortunately for the 34-year-old socialite, the process has been "causing problems with her body," an insider told Us Weekly of the ongoing process.
The couple, who are looking to give their 23-month-old daughter North West a sibling, "will do surrogacy over adoption" if the decision comes to it, the source told the magazine.
Article continues below advertisement
The new details dovetail with RadarOnline.com's March report that Kim was "definitely experiencing issues with fertility" -- as well as conscious about packing on pounds should she become pregnant again.
The Keeping Up With the Kardashians star "is absolutely terrified of getting fat and she thinks that if she got fat again, she would not be able to handle the criticism," an insider told Radar. "This whole 'struggle to conceive' thing also makes for good ratings because she thinks that people can relate."
Kim told the TODAY show last month that she "would like to hold out a little bit longer, and still try" to have a child naturally.
"I'm just going to keep on trying," she said. "Never say never."