Love & Understanding! Kim Kardashian Turns To Cher For Advice On Stepdad Bruce Jenner's Transition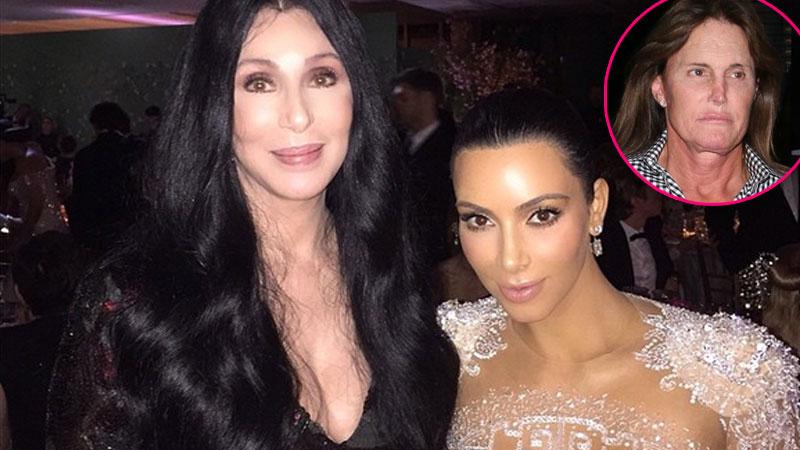 Kim Kardashian has turned to Cher for tips on how to introduce her nearly 2-year-old daughter North West to her new "grandmother" Bruce Jenner, sources reveal.
"It's been weighing on Kim's mind how to explain Bruce to North," a friend tells The National ENQUIRER. "He's going to go from being the baby's grandfather to being her grandmother."
"Cher has been extremely active in support of gay, lesbian and transgender issues, and she's the perfect person to advise Kim on the way to address this," continues the pal.
Article continues below advertisement
Cher's daughter, Chastity Bono, underwent transgender procedures over several years beginning in 2009, and now lives as a man known as Chaz.
The 68-year-old diva Cher is also close to Olympic champ Jenner, who's recently gone public with his gender change.
"No doubt Cher will help Kim with this sensitive subject," the source said. "She wants Bruce to have the peace that Chaz has found after freeing the man that was inside a female form!"
As RadarOnline.com reported, Cher had her own challenges accepting her son's transition at first.
"I didn't have a hard time in the beginning when Chaz came to see me and told me, 'This is what I want to do.' I said, 'Well, if you're miserable, then you've got to do it.' But then as it was starting to happen, you know, it's a strange change for a mother to go through.
"It was difficult," she added, "but now I don't think about it so much."