Exclusive
Brotherly Snub? Kendall Jenner Spotted Hanging With Rob's Kardashian's Hated Ex Rita Ora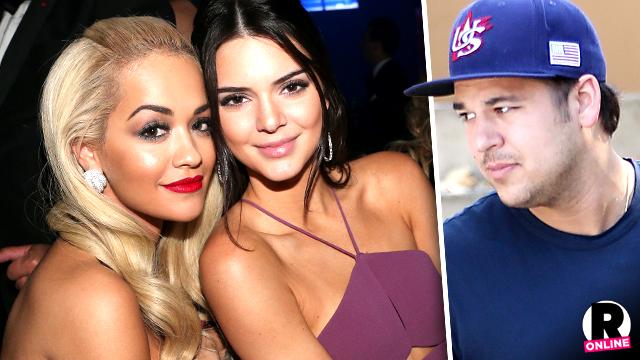 Normally, the Kardashians and Jenners put family first. So onlookers were stunned to see Kendall Jenner hanging with Rob Kardashian's hated ex Rita Ora at an amfAR gala in Cannes this week. But although Ora, 24, and Jenner's troubled brother, had a seriously bitter breakup in 2012, a source close to the Kardashian clan tells RadarOnline.com exclusively, "Kendall does not care what Rob thinks about her and Rita hanging out!"
Article continues below advertisement
"Kendall and Rita were actually close friends when she was dating Rob and have remained friends ever since," the source says.
As RadarOnline.com previously reported, in 2012, the 28-year-old Kardashian male accused Ora of cheating on him – on Twitter, saying that she had been with "with 20 dudes" in a now-deleted post. Ora strongly denied his claims and blew it off as sour grapes.
But according to the insider, "Kendall never took sides in the breakup because her and Rob were never really all that close growing up."
"She loves her brother but does not love the choices that he made for his life."
Do you think that it Kendall Jenner hanging out with Rita Ora was a slap in the face to Rob Kardashian? Tell us your thoughts in the comments below.