Jim Bob & Michelle Duggar Brush Off '19 Kids' Cancellation Rumors -- 'They Did The Best They Could' Source Says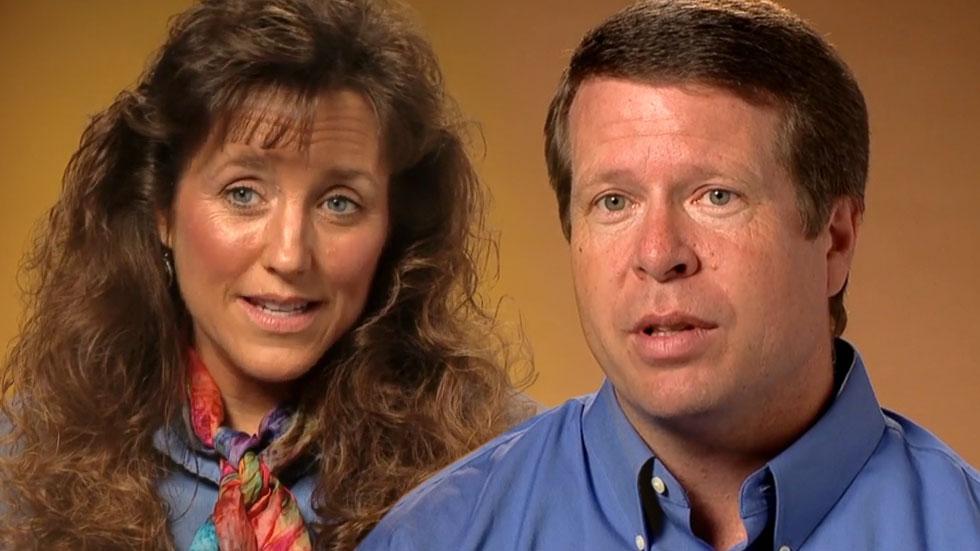 The fate of TLC's 19 Kids and Counting may be a unknown after reports of Josh Duggar's alleged sex abuse hit news outlets, but that doesn't mean family patriarch Jim Bob and wife Michelle are worried just yet!
Though the couple admitted to being "devastated" over Josh's "teenage mistakes" in a statement released to PEOPLE, they've kept their heads held high through the media backlash.
According to a source of the publication, "They know that they did the best they could, but it doesn't mean they're not filled with regret."
Article continues below advertisement
The Duggar parents continue to set their sights on the future, whether it includes TLC tapings or not. For now, the network has pulled reruns from their schedule. Numerous advertisers have also quit "family" ties with the show.
The insider claims Jim Bob and Michelle are "just focused on their faith and each other right now."
In their original statement to PEOPLE, the Duggars admitted that they "would never choose to go through something so terrible" and pleaded that audiences see they're "not a perfect family."