Judge CONNECTED To Prez Hopeful Mike Huckabee Ordered Josh Duggar's Bombshell Police Report Be Destroyed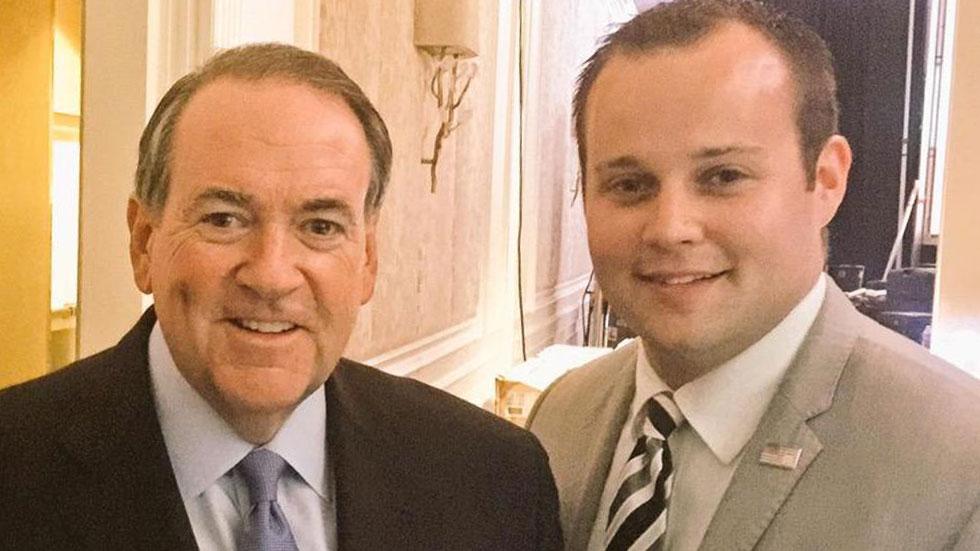 Reality star Josh Duggar is currently under fire after allegations were revealed that he molested underage girls, but could his record be erased in one fell swoop?
According to recent reports, Judge Stacey Zimmerman ordered the Springdale Police Department to destroy the original documents:
"The judge ordered us yesterday to expunge that record," Springdale Police spokesman Scott Lewis said, noting that records of this nature are usually kept indefinitely. "As far as the Springdale Police Department is concerned this report doesn't exist."
Article continues below advertisement
Interestingly, former Governor Mike Huckabee – who has previously shown his support for Josh Duggar – has been linked to Zimmerman. According to the judge's website, she has twice been elected by the governor to serve on numerous committees.
Meanwhile, Josh Duggar fights back on Instagram through inspirational quotes:
https://instagram.com/p/2zTMXEOWEk/?taken-by=joshduggar
While the Duggars may attempt to erase any record of Josh's alleged wrongdoings, the damage has already been done. With a police record released publicly through In Touch magazine, and the show cancelled, it's safe to say their once wholesome image has been tainted for good.