Exclusive
Intelligent Reality! John Tesh Talks New Show 'Intelligence For Your Life' — And Why He Might Do Reality TV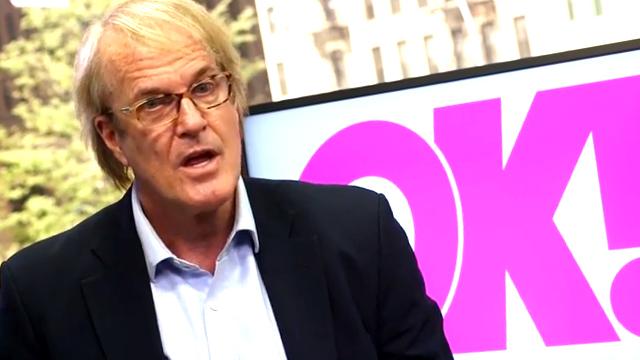 John Tesh has worked in almost every area of journalism: from newspapers, to radio, to TV and more. Now, in his new show, Intelligence for Your Life, Tesh is pushing the boundaries of media yet again. He opened up to OK! magazine about what fans can expect from his latest project — and why he might do reality TV in the future!
Intelligence for Your Life is "fast-paced intelligence and then we stop for a moment and we'll banter about something that's trending," he told OK!
Article continues below advertisement
How'd he get the idea? "I got a portable green screen and put it up behind us at dinner!" Tesh said.
Tesh said that he enjoys working with his wife and son, and claims that he married up when he tied to knot with Connie Sellecca.
"I don't think we'd do this show if we didn't do it as a family," he said. "If you've had a good look at Connie and a good look at me you know I definitely outpunted my coverage."
And he didn't rule out the possibility of their family following in Kris and Bruce Jenner's footsteps with a reality show.
"Maybe we would do that if we had some control over it," but it doesn't seem likely, the veteran journalist said, adding, "Look what reality shows do to people!"
Check out John Tesh's interview below.​