Exclusive
Facing Reality? Teen Mom Jenelle Evans Is 'Scared' About Turning Herself In For Arrest – But Fiancé Nathan Griffith Wants The Charges Dropped!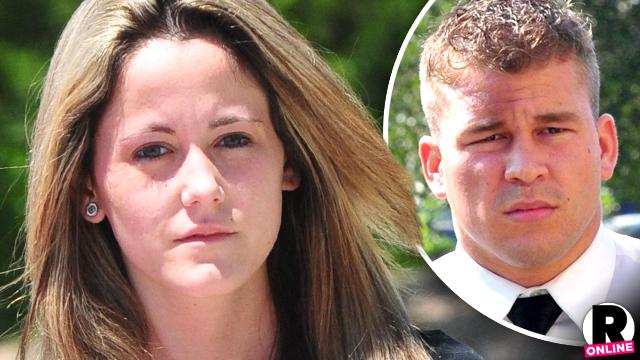 Jenelle Evans has suffered her share of legal scuffles over the year, but after an arrest warrant was issued for her in the wake of a fight with her fiancé, RadarOnline.com has learned she is "scared" about turning herself in to cops. However, she may still escape serious consequences since her estranged boyfriend is cooperating to get the charges dismissed.
The Teen Mom 2 star, 23, allegedly assaulted Nathan Griffith, 27, on May 27, 2015 and was "slapping, punching, and trying to kick" him and she appeared to be drunk during the altercation, according to a police report.
Article continues below advertisement
"The victim stated he could smell alcohol coming from the offender's person and suspected the offender of being intoxicated," the report obtained by RadarOnline.com states.
Evans' attorney Amy Lawrence told RadarOnline.com that she is "scared" but she will be taking her client to be turned in on Thursday and "there will be a bond hearing." Evans will be processed, a mug shot taken and then released.
Evans and Griffith share 10-month-old son Kaiser, and Lawrence told RadarOnline.com that he regrets the situation, which escalated and resulted in the warrant being issued for her for first degree criminal domestic violence.
"Nathan is cooperating to get the charges dismissed," she revealed.
The estranged couple ended their engagement earlier this year after a dramatic fight when he was arrested at their home.
However, Griffith "recognizes that she is hurt from the breakup and wants her to be okay," Lawrence told RadarOnline.com.
What do you think about Griffith's decision to get the charges against Evans dismissed? Sound off in comments below.