Jaden Smith Goes To Prom With Hunger Games Actress Amandla Stenberg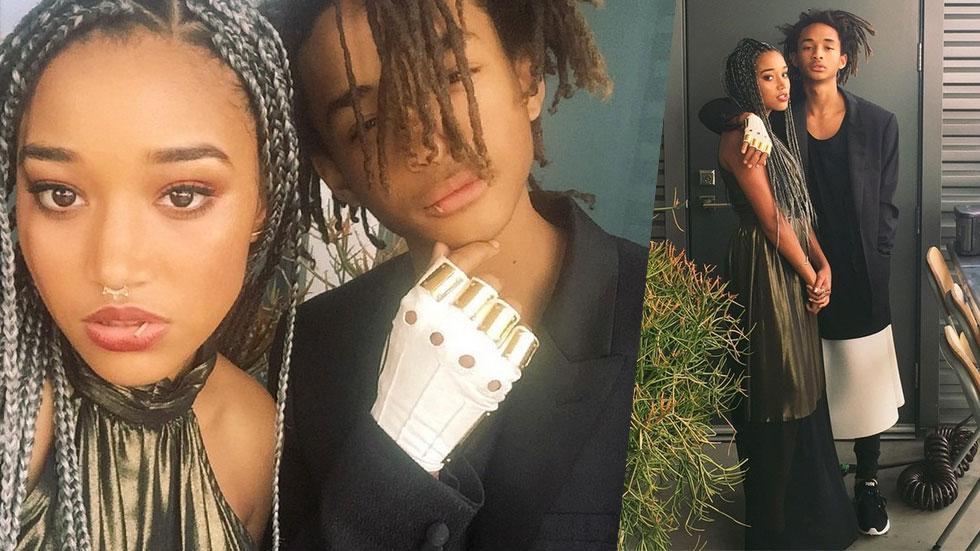 In Hollywood, it can be rare that famous teenagers get a chance to be regular kids. But actress Amandla Stenberg took time to take part in a time-honored high school tradition -- attending prom. And her date? None other than fellow actor, Jaden Smith!
Stenberg, who played Rue in The Hunger Games sported long grey braids with a beautiful and age-appropriate gold metallic gown. Not to be outdone, Jaden also wore a dress, but he kept his look casual and cool by topping the look off with a pair of black and white sneakers. For a bit of flare, he also wore a white glove with gold accents, a piece from the Batman ensemble he wore to another prom earlier this month.
Article continues below advertisement
Stenberg posted the adorable pics to her Instagram account, calling Jaden a gentleman, and saying "to all my loves: thanks for a great night."