Exclusive
Unhappy Customers! Former Scientologists File Federal Lawsuit To Get Back $300K Paid To The Church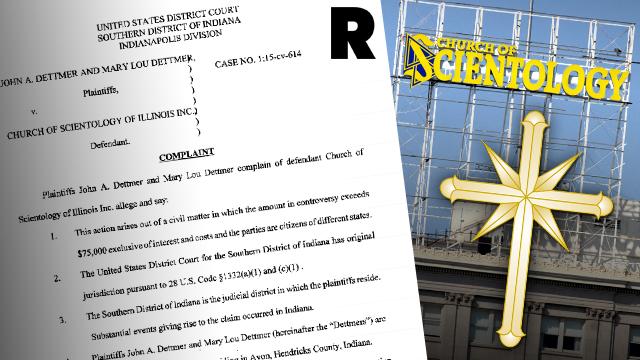 More trouble for the Church of Scientology! On the heels of HBO's explosive documentary, RadarOnline.com has learned that the beleaguered organization has been hit by a federal lawsuit from former members.
The complainants, John and Mary Lou Dettmer were followers of the controversial religion before leaving the church for undisclosed reasons. Now, in accordance with the church's own refund policies, they are asking that nearly $78,000 of the money they donated be returned to them immediately.
Article continues below advertisement
In the complaint, obtained by Radar, the Illinois couple documents payments made to various organizations within the church over the years, amounting to $300,000. This money was to go toward services to be provided by the church, with the remainder being placed on deposit for future services, the complaint states.
In 2013, according to the couple, they notified the church that they were requesting a refund of the portion that had not been spent, as they would have no further need of Scientology services. Two different organizations within the church complied with the request, refunding a total of $106,903.81 to the Dettmers, they claim, but one branch of the church is holding out, refusing to return the final $78,000.
In an exhibit to the complaint, a church official states regarding past refunds that, "It is notable that all but one refund were made to persons with histories of insanity who had been accepted unwittingly for processing."
Nonetheless, the church refund policy states that the church is to "refund any fees when and if demanded," a policy that, according to the Dettmers, has not been obeyed by the Church of Scientology of Illinois.