Exclusive
Revenge Lawsuit? Former Scientologist Claims Leah Remini Is Preparing To Sue The Church For 'Refunds'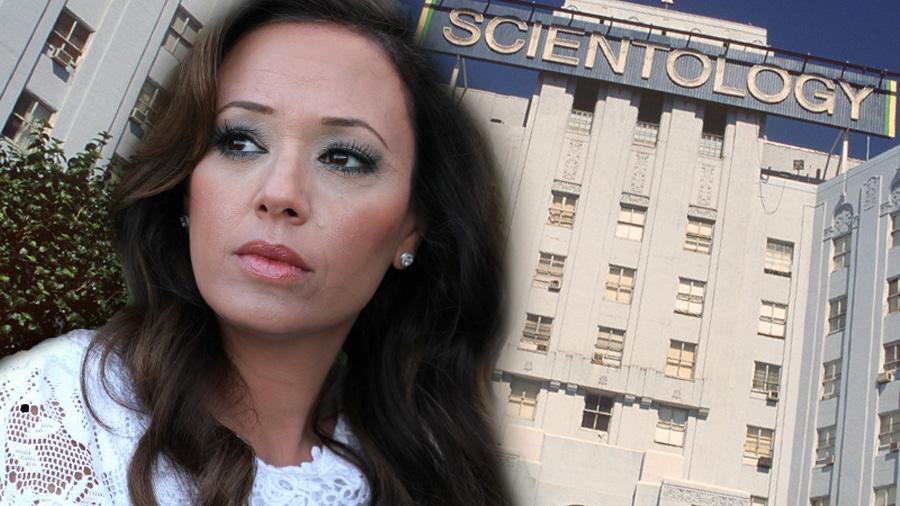 Just over 18 months after Leah Remini left the Church of Scientology, RadarOnline.com has learned the controversial church could soon be hit with another blow from the fiery actress: According to one former Scientologist, she is preparing to sue the Church of Scientology in an attempt to recoup the money she paid them over the years!
Former Scientology spokesman Mike Rinder made the claim during a sworn deposition on behalf of a couple that are suing the Church for fraud.
Article continues below advertisement
A Scientology attorney asked Rinder, "How about in the last year....who else have you spoken with on the subject matter of lawsuits against the Church of Scientology based on refunds?"
Among the names included in his response was "Leah Remini."
Journalist Tony Ortega broke the news on his blog.
The lawsuit was filed by Luis and Rocio Garcia in Tampa, Florida in 2013, alleging they had been defrauded by the Church, and were duped into donating hundreds of thousands of dollars.
As RadarOnline.com reported, leaked 2011 990-T forms for the Church of Scientology International and the Church of Spiritual Technology show that the organization's combined "book value," or the value of their total assets, is $1.2 billion.
Of that, $790,758,896 in assets belong to the Church of Scientology International, and $434,487,317 is earmarked as from the Church of Spiritual Technology, an offshoot organization of the church.
Article continues below advertisement
Though the numbers are stunning, these figures represent only a small fraction of the Church's overall worth. As a tax-exempt organization, Scientology is not required to disclose their overall income, only unrelated business income that is not related to everyday church operations.
The King of Queens actress infamously parted ways with Scientology in summer 2013, amid explosive claims that her experience there had been "horrendous" and that "everything they had taught me was a lie."
The Church of Scientology and Leah Remini didn't immediately respond to RadarOnline.com's request for comment.
Story developing.