Exclusive
Britney Vs. Xtina! Spears 'Plans Retaliation' Against Aguilera For Mocking 'Voice' Skit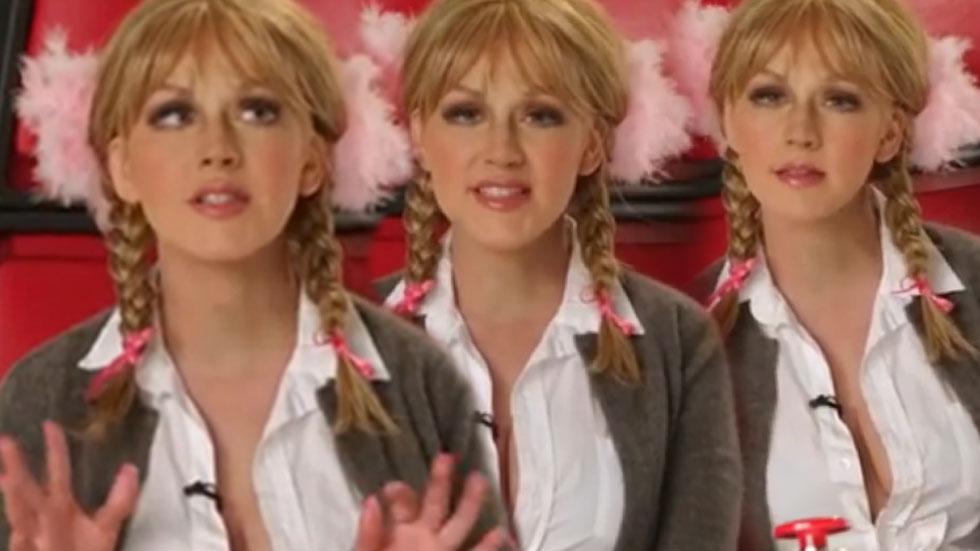 Before there was Kylie Jenner vs. Blac Chyna, there was Britney Spears vs. Christina Aguilera!
During the finale of The Voice, Aguilera did a spot-on impression of her lifelong nemesis Spears, in which she mocked the "Toxic" singer's intelligence, or supposed lack-there-of.
Now, almost three days later, a source close to Spears tells RadarOnline.com exclusively, "Britney thought that it was incredibly rude that Christina did that without running it by her first."
Article continues below advertisement
In the skit, Aguilera, 34, is dressed like Spears in a Catholic school girl uniform, her signature look from "Baby One More Time."
The controversial judge mocks Spears by saying such things as, "Join Team Britney, b*tch" and asks, "How do the singers know that you turned around if everybody's blind?"
Then, Aguilera took the drama one step further and off-screen when she congratulated Rumer Willis on her win for Dancing with the Stars. In a tweet, the "Dirrty" singer said, "Cool version of Toxic. And congrats on winning #DWTS girl! Xo," referring to an altered version of Spears' hit song.
According to a Spears insider, "Britney said that it is nothing new and that Christina has always been jealous of her."
But will Spears hit back? The source says, "Yes!"
"Britney plans to retaliate when the time is right at one of her Las Vegas shows," says source."Her team wants to do a recreation of one of Christina's videos, such as 'Genie in a Bottle.'"​
Click below to watch Aguilera's latest imitation of Spears and stay tuned for her response!
Do you think that Christina Aguilera was wrong for mocking Britney Spears? Tell us your thoughts in the comments below.