Exclusive
Bobbi Kristina Brown's Family Preparing To Move Her Back To Georgia Townhouse –– 'Let Her Be Surrounded By Beautiful Photos Of Her Mom'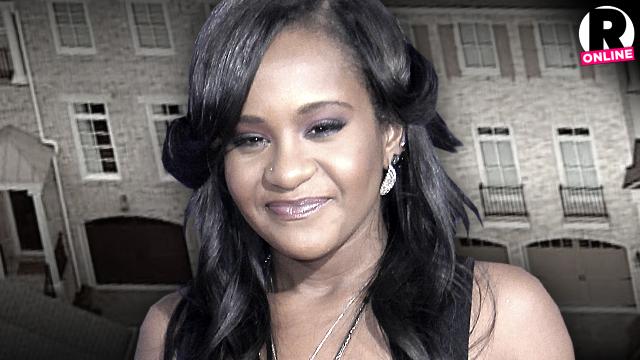 Bobbi Kristina Brown has been moved from one hospital to the next since she was found near-death more than two months ago. Though she shows few signs of emerging from her ongoing medically-induced coma, an insider tells RadarOnline.com that she may be coming home.
According to the source, Whitney Houston's family is considering moving her back to the townhouse where she was discovered that fateful morning on January 31.
Article continues below advertisement
"They are planning to keep her in Georgia and possibly bring her back to the townhouse," a source close to the family told Radar.
"That was her home and her mom's home and if they can bring her back it would be great.
"If she's alive, let her be home and surrounded by beautiful photos of her mom. It's as good as it gets in such a bad situation."
However, the Georgia townhouse is shrouded in bad memories, given that it's the place where the 22-year-old was found face-down in her bathtub unconscious.
But Radar has learned her aunt and uncle, Pat and Gary Houston, are lovingly preparing the home that she once shared with long-time boyfriend Nick Gordon for her return and doing everything they can to transform it from the dingy drug den it once was to a place she can call home sweet home.
"They're cleaning it up and there's a big dumpster outside to throw stuff away," said the source.
Right now, the famous family is just trying to hold on to hope since she was admitted into long-term rehab care in March.