Court Intervenes! Bobby Brown & Pat Houston Appointed Co-Guardians Of Bobbi Kristina, They're Focusing On Her 'Medical Needs'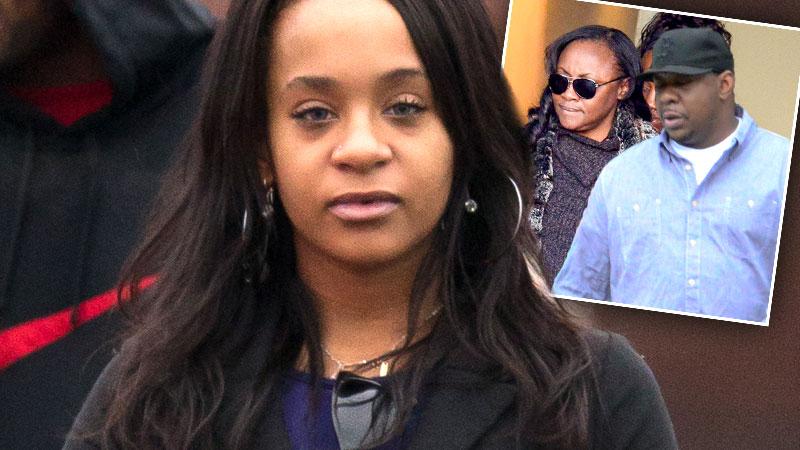 As Bobbi Kristina Brown remains unresponsive in a long-term medical care facility, Bobby Brown and Pat Houston have been appointed her co-guardians.
Her father and maternal aunt spent the day in court on Thursday, May 7 according to reports.
"We are delighted to inform the public that the court has appointed Bobby Brown and Pat Houston as co-guardians of Bobbi Kristina Brown ('Krissi')," a statement released by family attorneys to Us Weekly said.
Article continues below advertisement
"Both Mr. Brown and Ms. Houston are jointly responsible for decisions related to Krissi's care and medical needs," David Long-Daniels, Counsel for Pat Houston and Cissy Houston, and Christopher Brown, Counsel for Bobby Brown wrote.
The statement also revealed that a conservator has been named for the late Whitney Houston's 22-year-old daughter, who was found face down and unresponsive in the bathtub in her Atlanta home on January 31, 2015.
"Ms. Bedelia Hargrove is responsible for Krissi's assets, including her likeness, rights and legal claims," the statement said.
As RadarOnline.com previously reported, the Houston family has been battling with Bobby Brown over the care of Whitney's daughter, with a source saying Cissy Houston would "fight to the grave" any attempts by Bobby Brown to gain complete control over her estate.
"Both parties are delighted with the court's decision and are working harmoniously to ensure Krissi receives the best possible medical care. We are appreciative of the manner in which Judge Jeryl Debra Rosh handled this matter," the statement read.