Business Bust? Bethenny Frankel Criticizes Sonja Morgan's Clothing Line In 'RHONYC' Sneak Peek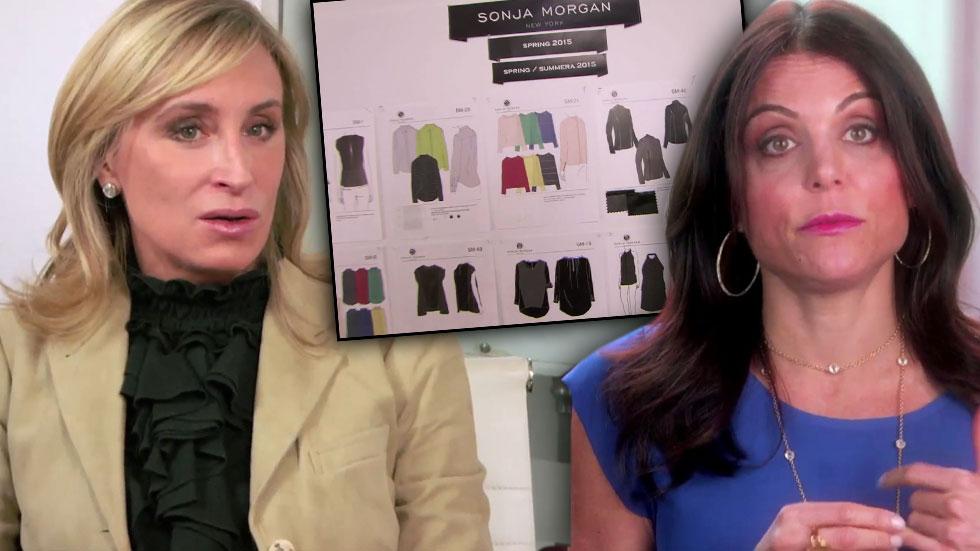 Sonja Morgan's business is under the Bethenny Frankel microscope.
In a new sneak peek, the Skinnygirl mogul offers to help her Real Housewives of New York City co-star with her new clothing line, but when she meets with some business associates, Frankel's questions rub everyone the wrong way.
After asking relentlessly for details regarding the launch date, the reality star expresses her doubts over the future of the clothing line.
Article continues below advertisement
"I know enough to know that in a couple of months you're not just going to pull a clothing line out of you're a**, like a rabbit out of a hat," Frankel shares.
When Morgan's co-workers refuse to answer any of Frankel's queries, things turn tense.
Watch the Video on RadarOnline:
"Are we in the mafia?" Frankel asks, and reminds the testy group that she has clothing experience with her shapewear line.
However, Morgan wants Frankel's input and doesn't seem to understand why her team isn't providing any answers for the reality star.
"I'm cool with Bethenny asking these questions, she has a reason, she wants to make sure I'm going down the right path," she told cameras of the ordeal.
As the clip ends, Frankel fits in one more zinger about Morgan's lackluster business mind.
"You got involved with people and a toaster that never went anywhere, you never toasted anything," she jabbed.
The Real Housewives of New York City airs Tuesday at 9/8c on Bravo.