Atlantic City Aftermath! Bethenny Frankel 'Genuinely Didn't Want To Upset' Sonja Morgan With Shocking & Strong Advice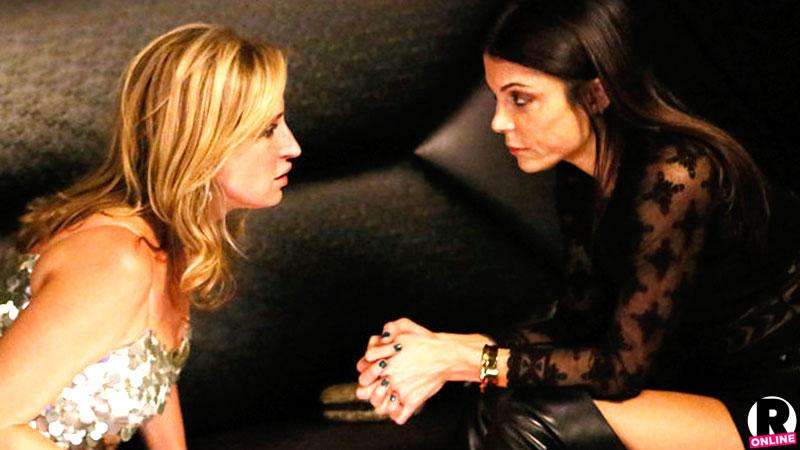 Bethenny Frankel says that while her tough love approach with Sonja Morgan might have been harsh, she "genuinely didn't want to upset her" in setting her straight.
"I was observing something," the Skinnygirl mogul wrote in her new Bravo blog. "I wanted to try to reach Sonja.
"You will have to be the judge of whether that works."
On Tuesday's Real Housewives of New York City, viewers saw a cast trip to Atlantic City in which Bethenny advised Sonja on reining in both her personal behaviors and habits -- ripping her for repeating herself, and at one point, telling her that "alcohol and different prescriptions do not work and they make you say crazy things."
Article continues below advertisement
In her blog, the East Coast socialite stated that she "definitely has a perspective, and ... definitely shared it.
"Maybe the truth hurts, and maybe it isn't my job to tell her the truth.
The stunning reality star said that due to a "bad headache," she "had a stressful time on this trip" and was frustrated with Sonja's habit of repeating things.
"Sonja likes to drive a point home but somehow gets lost on the ride home and takes a lot of circuitous turns," she said. "Not much to say."
The Real Housewives of New York airs Tuesdays at 9/8c on Bravo.